When I first met David Kipen, I had no idea who he was, except that he was "that Jewish guy that moved across the street" from Corazon del Pueblo a while back. Before I knew it, people that had talked and met him told me about his idea for opening a book store in the empty space on the corner of Cummings. I loved the idea of a non-corporate book store in Boyle Heights and when I finally met David around the way, he told me his plans, which is to create his newly rented space into a book-sharing store, so to speak.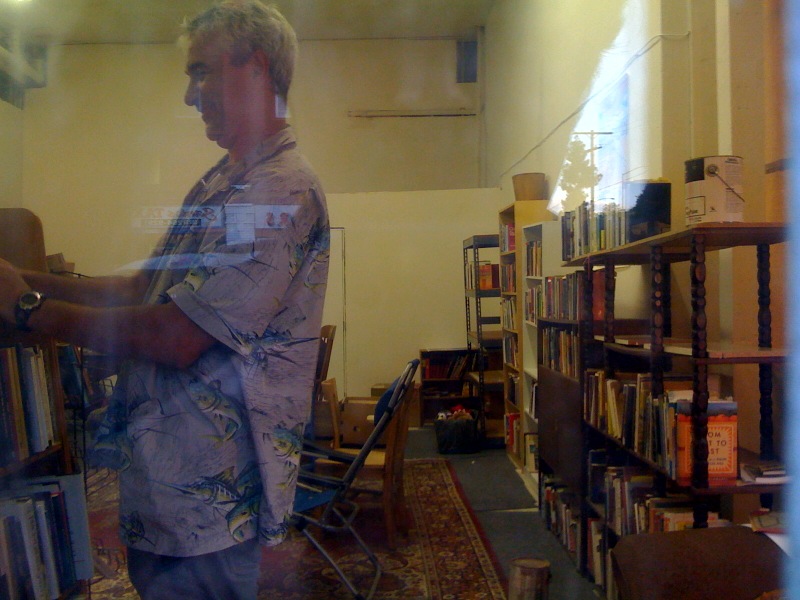 Apparently Kipen is more than "that Jewish guy across the street." He was the literary critic for the San Fransisco Chronicle and director of National Reading Initiatives at the National Endowment for the Arts. Amazing what a quick google search can yield. Anyway, I stopped by the his pad since he was officially open for business.
Kipen is still a freelance writer, but most of his time and energy have gone into cleaning up his new crib/business. I remember first going in there and it was like stepping into an old ass, dusty room that hasn't been occupied in years, which is exactly what the space was before he moved in.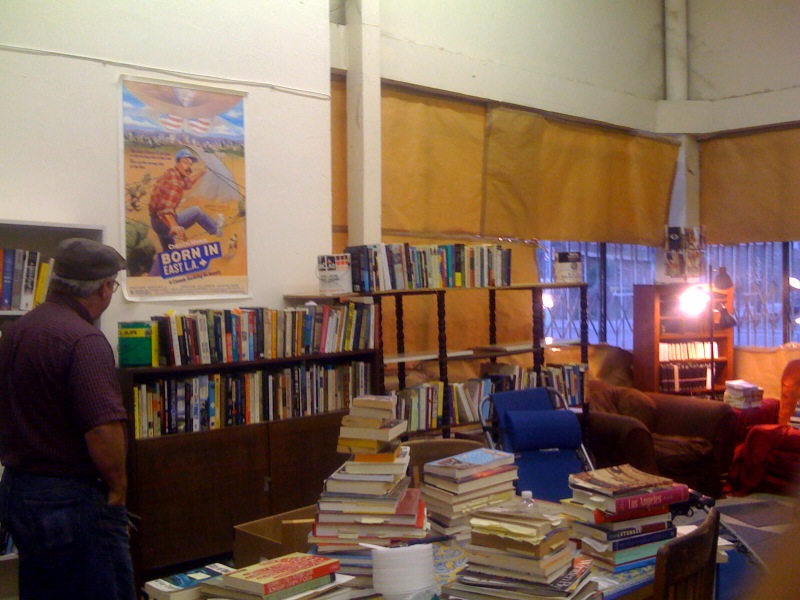 Now the place is looking pretty snazzy if I say so myself. Book selves, tables and furniture packed to the edges with books from Kipens personal library. Stuff he's collected over the years as an avid reader and critic. He specializes in L.A. books and has a little bit of something for everyone. Basically, the way things work is that you can borrow a book for two,three weeks, Kipen jots down your info and you're good. If you wanna buy the book, just let him know and he'll make you a deal you can't refuse. Plus, there's a homie discount for Boyle Heights residents.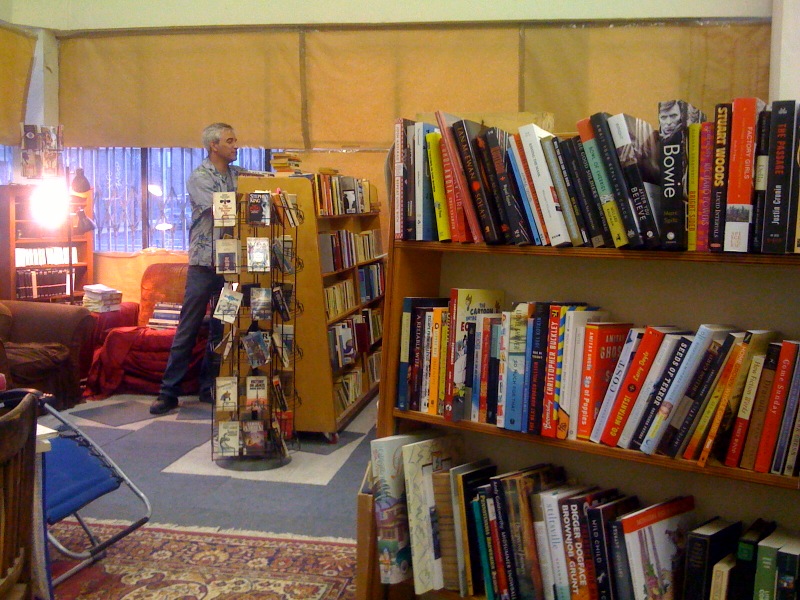 For the time being, he will be open on Mondays, Wednesdays and Fridays from Noon to 7-8ish or when the Dogers game is over that night. Anyone with extra books at home is more than welcomed to donate them to the space and monetary donations to keep the spot open are also welcomed. While Kipen is still organizing his space, he said he wanted to open the space on the first day that the Ben Franklin Library would be closed because of budget cuts.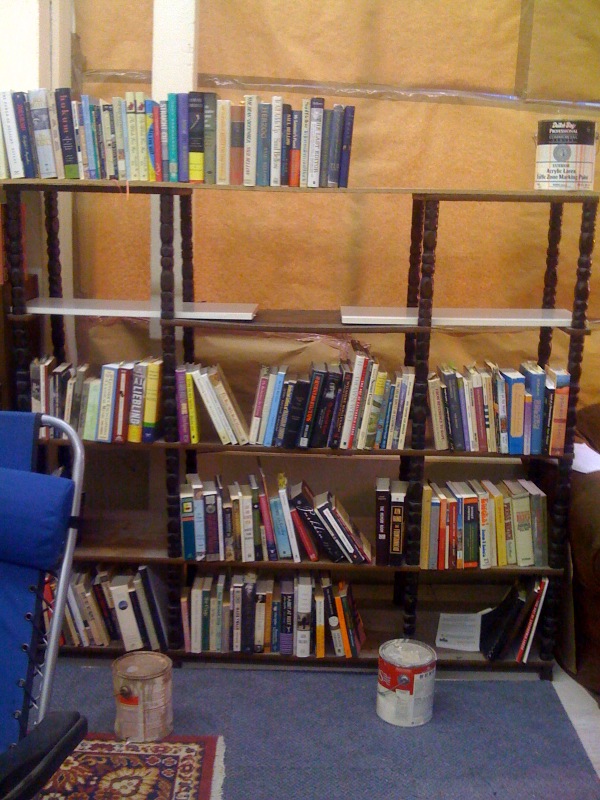 Needless to say that he's fitting in to the barrio because when you have this piece of universal Latino furniture in your pad, you're cool in my book. We had one of these in my house for years. The things has a million and one uses.
Now, I haven't failed to realize the story within the story here. Jewish guy moves to BH to open a book store, because you know, BH use to have a big Jewish population back in the day and now they're slowly moving back to BH and becoming part of the neighborhood again. Getting in touch with their roots and all that good stuff. Don't get me wrong, it's a great angle to this story and it sparks great conversations, but if I were to write about it from that angle, what will the L.A. Times write about when they read this post, send a reporter down to BH, probably Hector or Esmeralda and write their own version of this story, like they've done in the past.  BTW, I like Esmeralda better than Hector 🙂
In my previous google search for background info on Kipen, I found a link to a recent article in Pubishers Weekly about moving to BH, his book store plans and how the idea came about. You should check it out cause it'll fill you in on all the other info I didn't really feel like including because I would just link it and have y'all read it because I didn't wanna paraphrase the info either. Also I left the store before I could ask him about all that. HOWEVER, I did come across an interesting quote from the articles writer, "As Boyle Heights becomes more gentrified, Kipen is also willing to stock new books if the neighborhood calls for them. " Whoa, whoa, whoa, whoa … whoa. So, apparently BH is getting gentrified ? Wow that's news to me. But I like how Kipen followed up the question by saying that the book store is for everyone. You can gentrify my nalgas that's what you can do.
Check out the space when you get a chance and if you have books you wanna donate, drop some off to Kipen. He'll be more than happy to give them a new home.