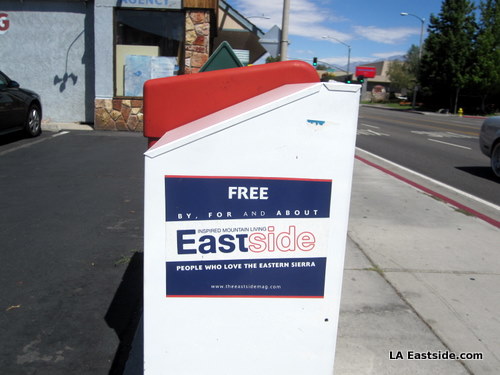 I was mostly minding my own business out in some other parts of California when I happened upon this sight. Since  I've been derided as one of the agents for the Eastside Border Patrol, I decided a quick report on this particular usage of the seemingly precious term was in order. You know, just so they know that we're still paying attention.
Turns out the magazine that goes by this term doesn't even care about the location of the LA River, though they might have a few words to say about how their water makes its way to Los Angeles.
I gather that their Eastside starts East of the Sierras. Okay, permission granted.
At least that makes more sense than Echo Park.