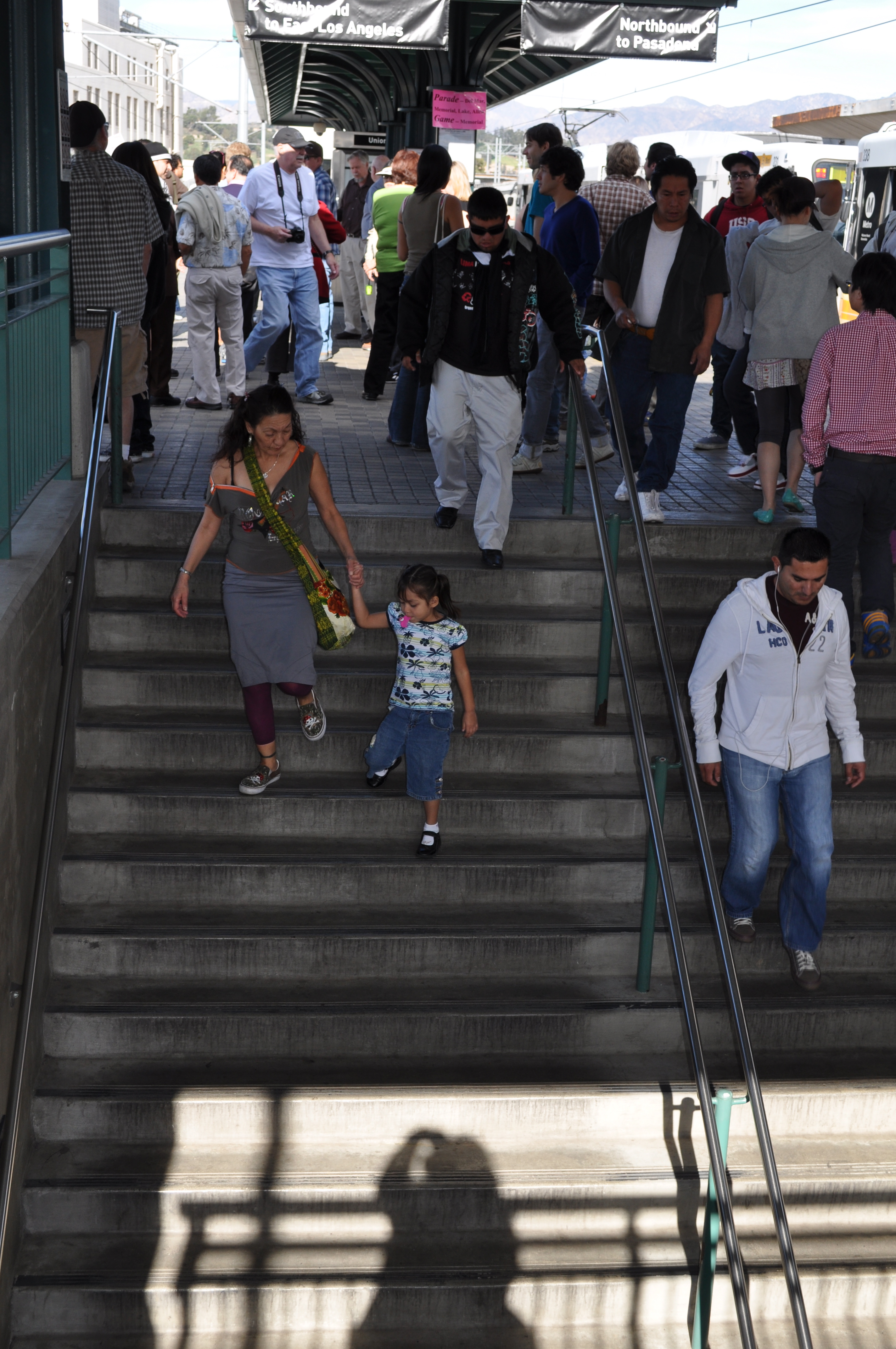 On Saturday morning I had coffee with a Los Angeles city worker, who (among other of his colleagues), is disturbed at the direction city leadership is laying out the LA Game-'o-Life board. This week Mayor Villaraigosa said regarding the economic crisis fueled job cuts, "I don't do this because I want to, I do this because I must." Within this "a man must do what a man must do" blanket statement are also choices. In a city of approximately 40,000 city workers, there are 10,000 police and between 5,000 & 6,000 in the fire department, making them 40% of the city workforce. LA city workers have been appraised that Villaraigosa wants to focus on public safety first, translated means that other services in the city will suffer, but not the police forces.
Across my desk this week were dialogues about student actions being planned regarding the cuts in education, the closing of more parks in the city, the dissolution of the city's Cultural Affairs Department (I got somewhere around 50 email petitions, which helped overturned this plan—gracias artistas!), an alarming price increase menu on traffic tickets with added rules (drivers beware!), gentrification plans to mow down more eastside historic buildings, and Pearl Art Store selling everything at 75% off (looks like they are going down).
As the students have noted in their various cries for continued funding, this city spends more on prisons and those who can imprison us, than things that can uplift us as a humanity, such as community spaces, art and education. I cringe to think what sort of summer we are headed for in LA. More negative places to be pushed into, armed monitors of humans to catch you erring, climbing prices on everything, mom and pops closing all around us, polluted city drinking water, no jobs, gas that cost more than a blood transfusion and no light at the end of the tunnel. My free-thinking art friends say "let the whole thing crash, we have survived worse." I am starting to picture myself teaching an impromptu class to eager students on the street corner where they have been locked out of their schools.
Go directly to jail. Do not pass go, do not collect $200.