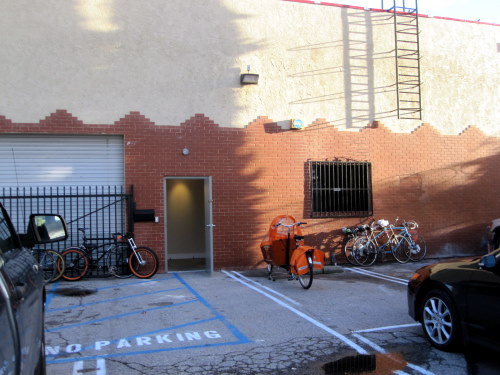 In charming Glassell Park! I'm just going to get this naming business out of the way and agree that its an unfortunate name for the brewery, considering its location. The owners have a reason for the name, but its kinda weak. And they say they thought about changing it, but it would have been too much red tape. That's fair enough. But still, this should be a warning to all you would be re-namers of places: the people of Los Angeles are not so keen on such a casual re-purposing of geographical names. Seriously, take that into consideration. If I were from Glassell Park I think I'd put up a storm of protest, and with good reason. But I'm going to leave that business to others as I have enough tasks on my plate. At least it's not as moronic as fools from Echo Park trying to claim that's the Eastside.
Out of the way.
We found the place using math skills, cuz 3056 Roswell is on a non-descript street, and doesn't even have a number. Not that I could tell. This be the brewery and tap room.
There was a whole pedal bike gang that beat us to the place, even though we were there a bit after 4:30 and the place only opened at 4pm. Bikers are like the new nerds. They'd taken up all the tables though most of them were on a tour of the brewing area. Luckily one of them was nice enough to clear some space for the rest of us. (Thanks Ubrayj!) They had 3 beers on tap, one of which was a Belgian Wit, a favorite style of mine. It's traditionally a mix of barley malts, wheat, oats, cilantro seeds, and Curaçao orange peel.  Their version wasn't as tart as I like my white beers, but this was still very good.
It's a very basic room in which to drink a beer, with a view of the brewing area. But it works.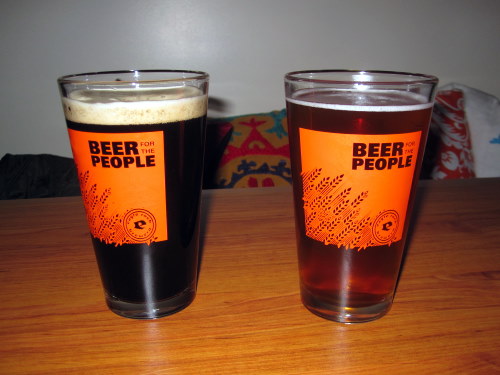 A bit of talking and drinking was done, then time for refills.  The black beer, which is their version of a mild and which they've titled "Solidarity", is very roasty, almost like a porter. I think it was my favorite. The "xpa" named Revolution was interesting and tasty, though it seemed a bit flat, it could have used a few more psi's. We asked Jeremy Raub, one of the brewers, about the inspiration for the naming theme/scheme and he said it was based on some previous design work, but also that it fit because they were trying to bring a new beer culture to the people of Los Angeles, something to overthrow the current reign of bad beer. It's a gimmick but if ordering a beer lets you mention Solidarity, Revolution, or Manifesto, then I'm okay with it. I'll toast to a day when these terms aren't just beer names.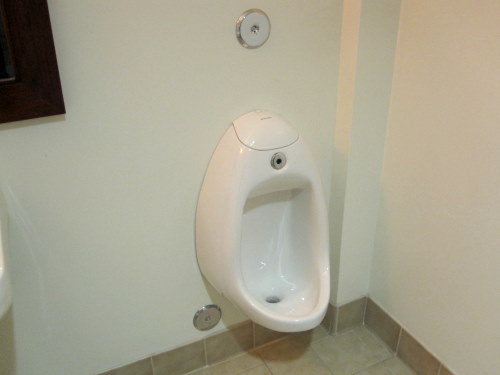 We were told a tour of the brewery was about to start, but first a requisite stop at the ceramic bushes. This urinal was placed low enough even for a 4th grader, though he might not be smart enough to get into this place.
Brewery tours tend to be geared towards the casual drinker. As a homebrewer that's bought a few sacks of grain in my day, it's not terribly interesting to hear the story of how a barley seed gets turned into malt although I did like how malting was described as hijacking the plant growing process. Plant pirates in pursuit of liquid pleasure.
There were a few annoying folks towards the back that kept making stupid jokes and seemed disgusted by the idea that LA water was being used to make this beer. They were the kind of people you just want to punch.
The malt mill.
Brewing boots.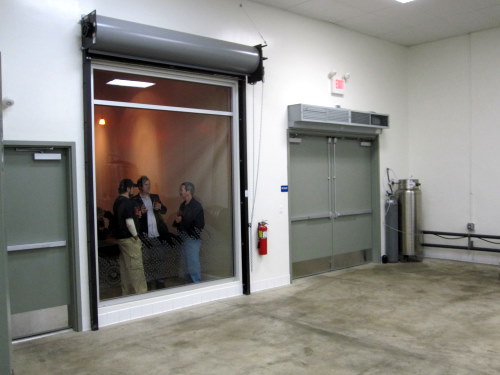 Drinkers behind a glass.
The hot water tank and a bunch of kegs ready to be cleaned.
Inside of the mash tun, where the grains and hot water work their magic.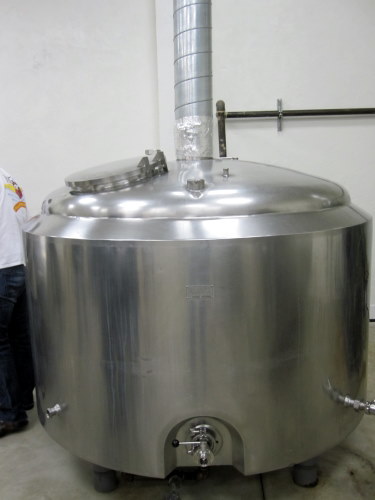 The brew kettle.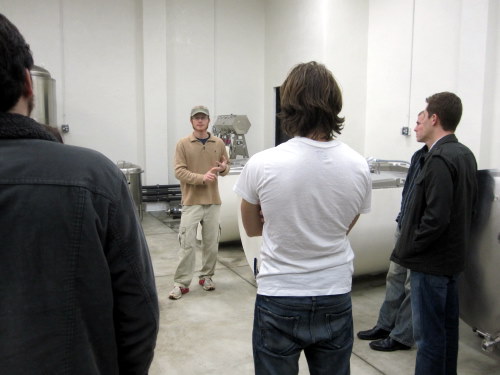 Jeremy teaching the brewing process..
..and showing an example of an active fermentation. Yeah, making beer is quite easy, it just takes a long time.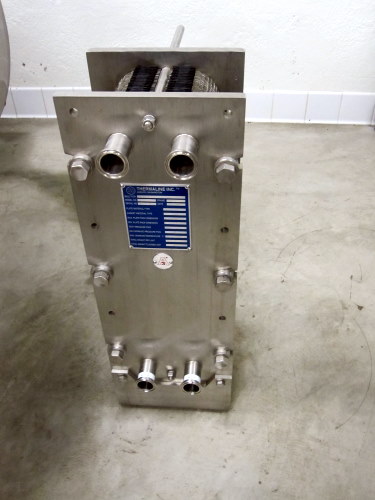 The heat exchanger. Hot wort flows one way, cold water flows the other. They exchange heat to get the wort down to a safe yeast pitching temperature.
Wyeast 1056? Why, that's my favorite yeast as well! It's known as the Sierra Nevada yeast, very clean and bright.
Old milk tanks turned into beer fermentors. WWVD?
Bottling machine for when they start bottling. Let me tell you, bottling sucks. It's lots of labor for not a whole lotta love. Plus, this doesn't even include the capping! Good luck ERB.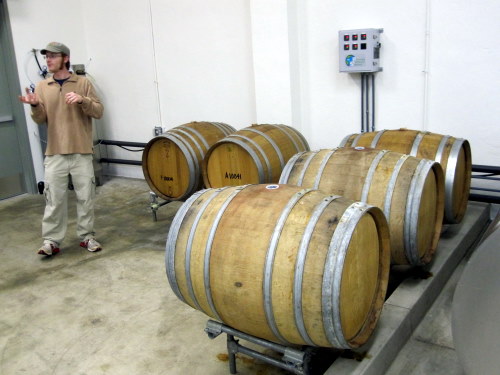 Will you be doing cask conditioned ales? We hope so, but his is an experiment depending on the results.
They got these casks from the San Antonio Winery in "Downtown" LA. Ugh, cringe. That winery makes a concentrated effort to be associated with Downtown, though they are instead located in fabulous Lincoln Heights. I boycott them for that very reason. They don't need my dollars but they've earned my enmity. I'm telling you, changing your neighborhood name to seem more, or less, ghetto is just a bad idea. Just be honest about where you are.
By the time the brewery tour was over, a whole new crew of folks had jammed the tap room. This is going to be a popular place, with beer drinkers and fad followers alike. Until the fad dies down, expect it to be crowded. But those fools will move on to the next shiny thing and soon enough it will just be a fine watering hole for everyone.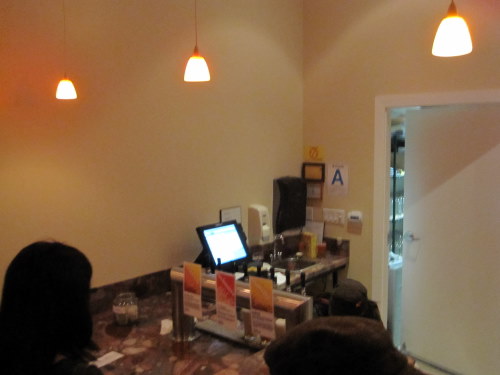 Here's a crappy shot of the beer taps.
On our way out, the place was much darker. We will be back.
Eagle Rock Brewery  323.257.7866
3056 Roswell St.
Los Angeles, CA 90065
http://eaglerockbrewery.ning.com/