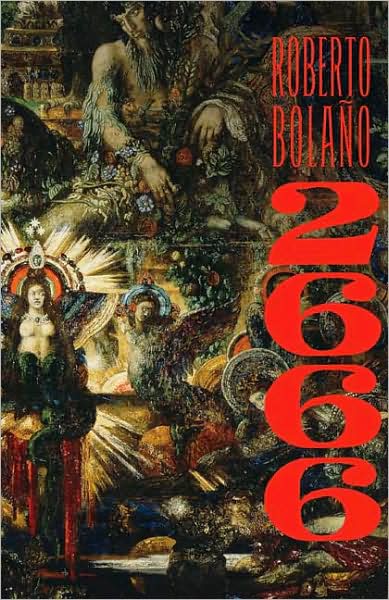 I've been reading 2666 by Roberto Bolaño for many months now. I'm a slow reader but this book in particular has really been a challenge. The book is divided into three parts with different narratives that eventually come together. The second part of the book is a fictional retelling of the murders in Juarez, MX.
In case you've living under a rock somewhere, for the past 20 years or so young women in the border town of Juarez have been mysteriously murdered and raped by unknown assailants. Most of the murderers have never been caught nor has the cause of the murders been definitively determined, although there is much speculation as to the motives behind the killings.
Bolaño uses an alias for Ciudad Juarez in the book and I imagine many of the details are lifted verbatim from the city's crime scene files. This second part of the book is description after description of murder scenes told in a clinical fashion. The narrative is so gruesome, so haunting,  it provoked thoughts of fear: what if these kind of murders begin to happen in Los Angeles? The idea troubled me so, I had to take a break from the book.
Awhile ago, I came across this news story and a sharp chill ran through me as I read it. The details are almost identical to passages in 2666. Juarez is not so faraway.
CALIFORNIA BRIEFING; WHITTIER; 3 men arrested in attack on woman
Robert J. Lopez. Los Angeles Times. Los Angeles, Calif.:Aug 5, 2009. p. A.8
Three El Monte men were arrested Tuesday after allegedly slashing a woman's throat and dumping her on the side of a steep canyon in Whittier, authorities said.
The woman, a 20-year-old Bellflower resident, suffered a 4-inch slash across her throat and had cuts and bruises on her body, said Jason Zuhlke, spokesman for the Whittier Police Department.
The men — Vincent Mendoza, 21; Edward Meraz, 24; and Jose Ayala, 27 — were booked on charges of attempted murder and kidnapping, Zuhlke said.
He said the woman underwent surgery at County-USC Medical Center and was listed in critical condition.
The woman knew the three men and had planned to go to the beach with them Monday, Zuhlke said.
Instead, they got in their car, tied her up with rope, beat her, cut her throat and left her in Turnbull Canyon in Whittier, he said.
"They dumped her and took off," Zuhlke said.
The woman, still bleeding, eventually climbed up the hill to the 6000 block of Altmark Avenue, he said.
Neighbors were awakened about 3:30 Tuesday morning by the woman's screams. She gave police the suspects' names and a description of their vehicle.
Zuhlke said the three men, still in the Whittier area, were pulled over by police a short time later.
Updates:
Three El Monte men face trial for Whittier attempted murder
3 plead not guilty in slashing of Bellflower woman
I have been unable to find any further information on this case.