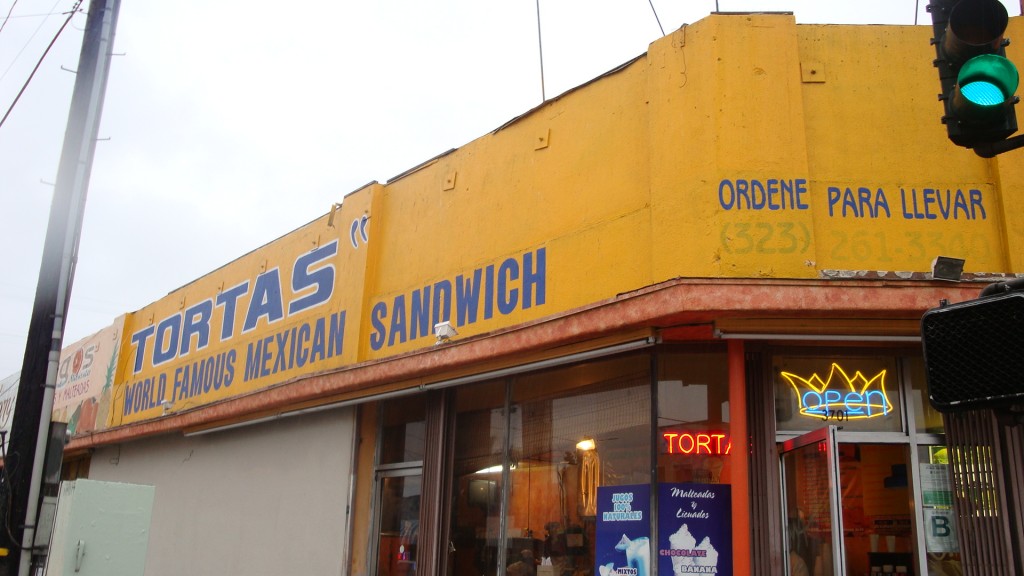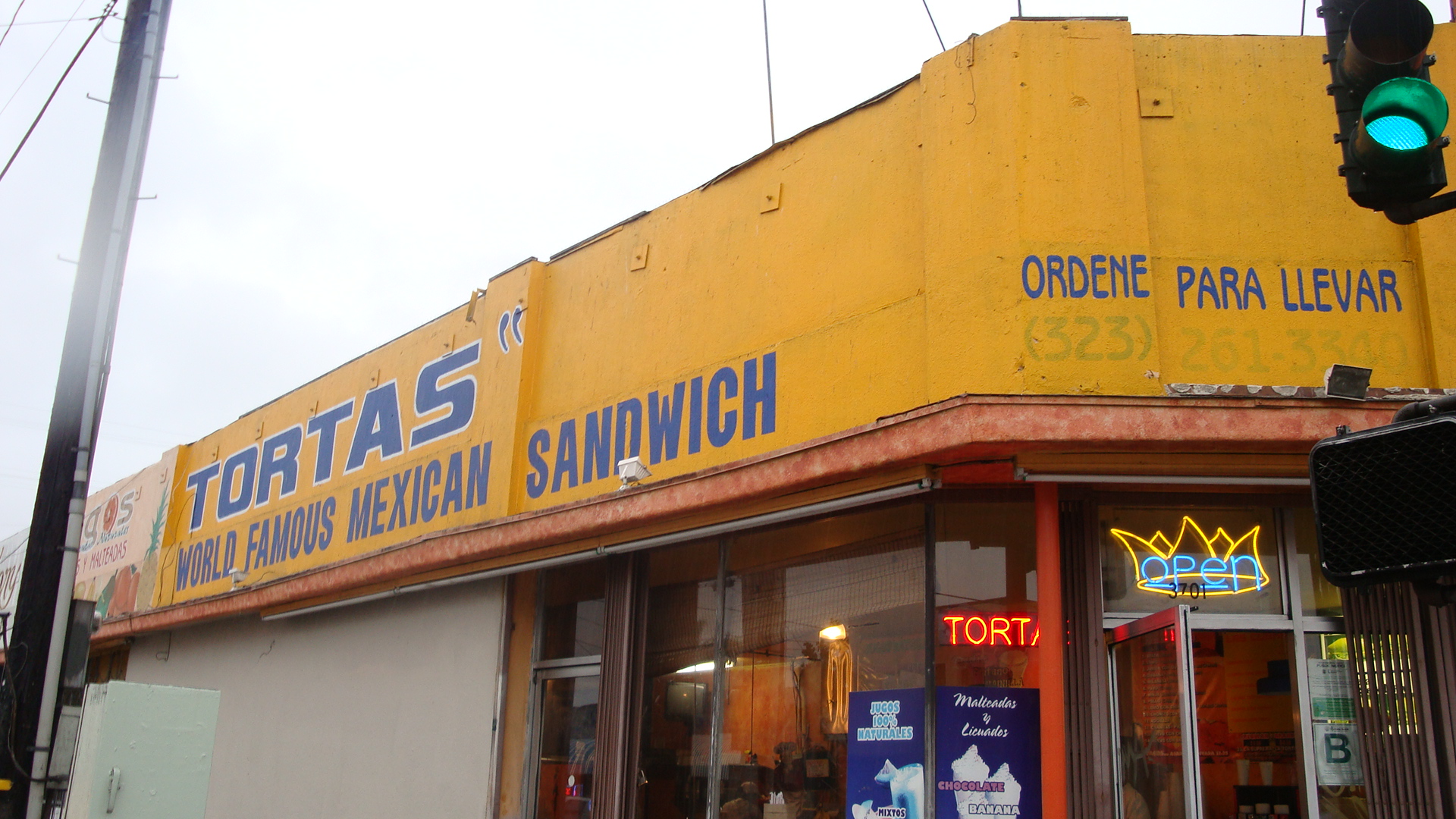 World famous Mexican sandwich indeed. There are only soo many ways you can make a torta before you end up repeating yourself over and over and over again. When it comes to making delicious tortas, it's the little things that go a long way. It's soo good, no one can deny its glory.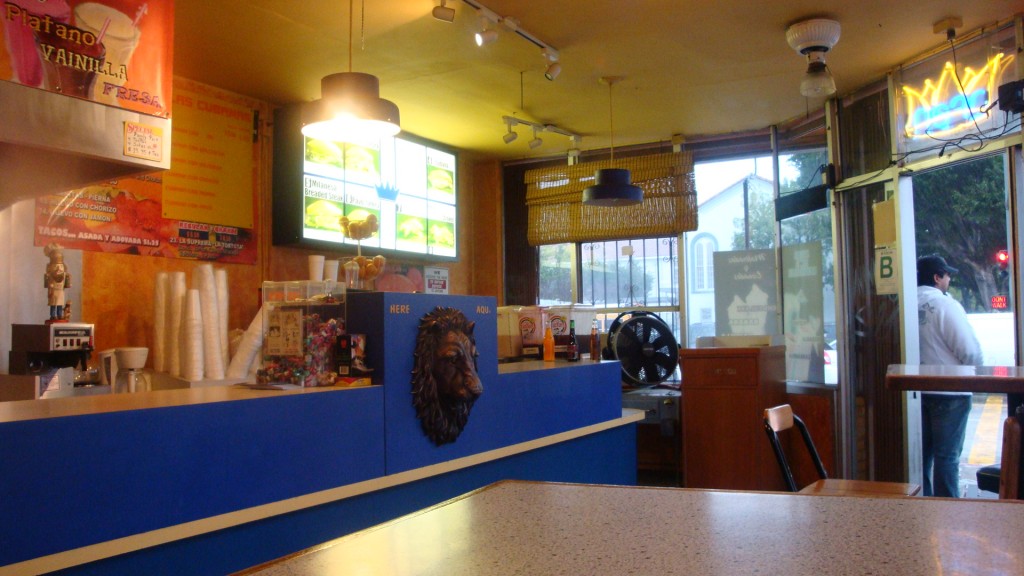 That's why I had to come check out Tortas las Nuevas on the corner of First and Rowan. Yes, I know they have a B health grade, but little things like that have never stopped me. If you eat from a lunch truck, eating at a B restaurant is not different. C grade, that's a gamble, but you're still good with a B. Even in the madness that is all this rain, I ventured out because that's how committed I am to tortas. That and I was around the hood anyway so I figured why not.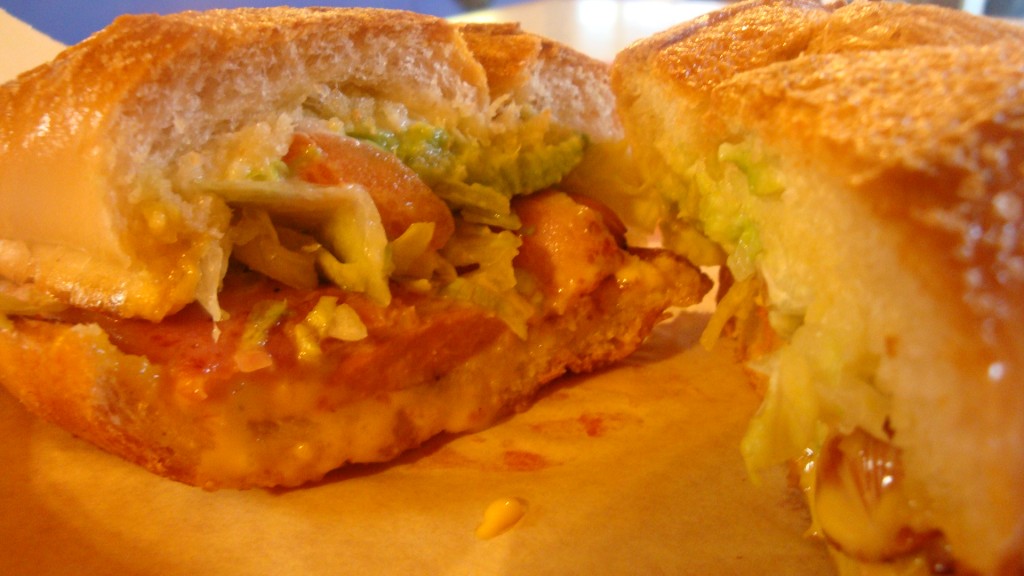 What I like about tortas las nuevas is that they have a simple menu. Nothing over the top or crazy, just great tortas with some added variety. You have your standered asada, milanesa, jamon aka El Chavo del 8, turkey, chorizo, lomo and chicken. One thing that caught my attention was the different meat choices that you can have with your torta Cubana, adding up to seven different combination's, excluding if you want something original, which you can ask for.  They also come in two different sizes, regular and for $2 more, a slightly bigger one. They definitely pack on the meat. What you see before is what the named "The Ninja." How could I possibly not try a torta named after my favorite edo period, secret assassin tribe ? It consisted of salchicha and jamon as the primary meats and it was topped of with the standered mayo layer, lettece, aguacate, tomate, queso and onions, all grilled to perfection. The bread is something they order special from their bakery, which had a great combination of being crunchy and soft. Very easy to handle. The juices stayed in place and I had no sogginess because I finished it rather quick, it's that good.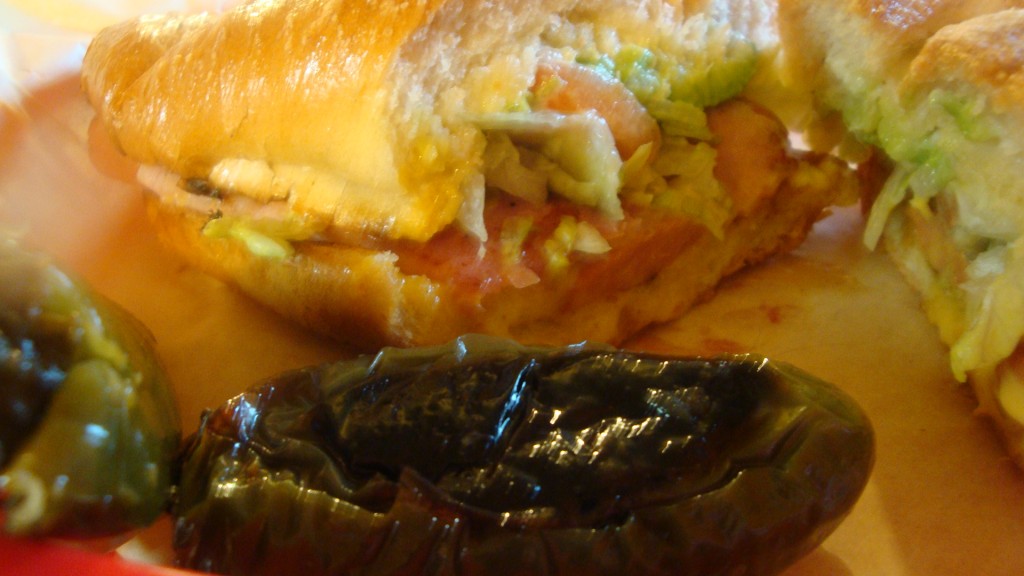 For regular torta eaters, the kind of chiles you eat with your torta can make it go from ok, to bad ass with a single bite. They had two home made sauces, chipotle and guacamole. The chipotle had a very nice taste to it that wasn't flaming hot, but leaves your lips tingling as if you've been making out for the last ten minutes. The guacamole sauce was also a nice compliment, nothing groundbreaking there, but able to hold its own. They had jalapenos both pickled and roasted, again a nice touch and great added flavor. For drinks they have homemade juices and milkshakes. Since it was raining cats and dogs I didn't try either of the two, so when you try it, lemme know how they are. They have a family special that screams lazy Sunday afternoon. Four tortas and four drinks for $20. This only includes what's on the regular menu so the Cubans would be a little extra. They also have a signature torta which they named "La Suprema." Composed of lomo, jamon, queso, milanesa, salchicha and pavo. It's a mouth full and a lot to take in. I'm trying to watch my figure here, but tempting. One of these days I'll give it a shot.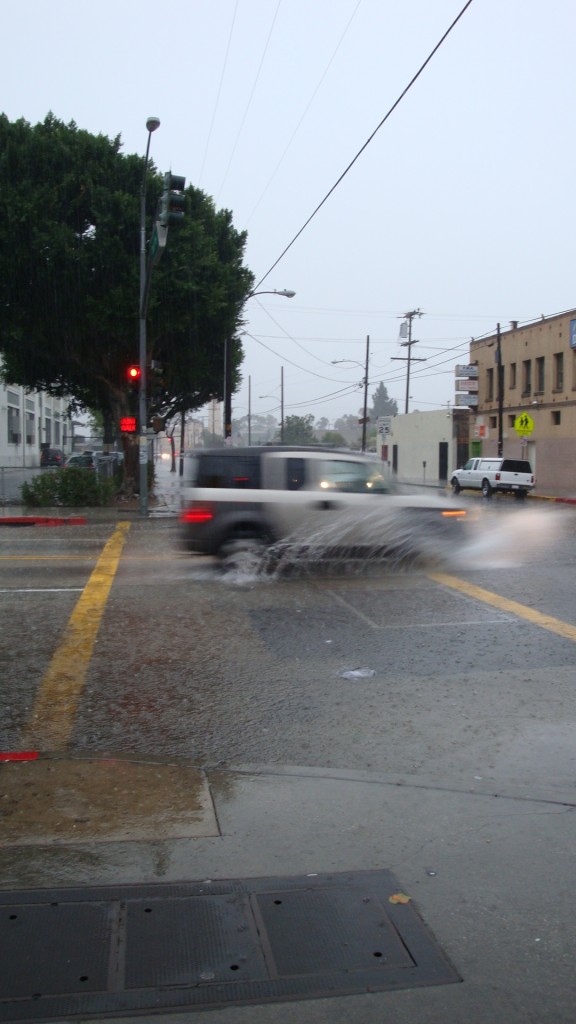 I had a nice view of all the craziness going on outside as I dried off for a bit. Tortas la Nuevas is located on 3701 E. First st. 90063 (323) 264 – 0678 if you're on the go "En el corazon del East L.A." and like it says on their flier, " estas si son tortas !!!"