Sorry for the photo quality, taken with phone cam
Well technically it's ice but you can still make some mean snowballs from it.  I was "accidentally" hit by one while taking a photo, the things we do do for this blog!
By the way,  I say we can get rid of the gang problem in one season, just give boys a bunch of snowballs and let them get out their aggressions that way. It's fun too!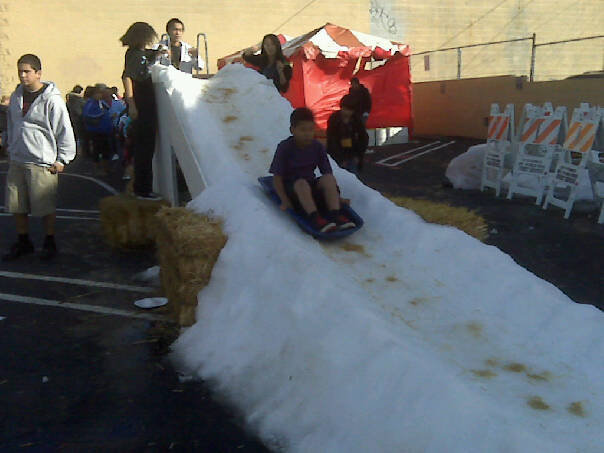 The snow should last for a few more hours  so head on down to North Broadway and Ave 20 behind the Bank of America.
Oh, and they have FREE PIZZA!
I bet HLP parade had none of the above.
Snow sponsored by the Lincoln Heights Christmas Parade Committee.