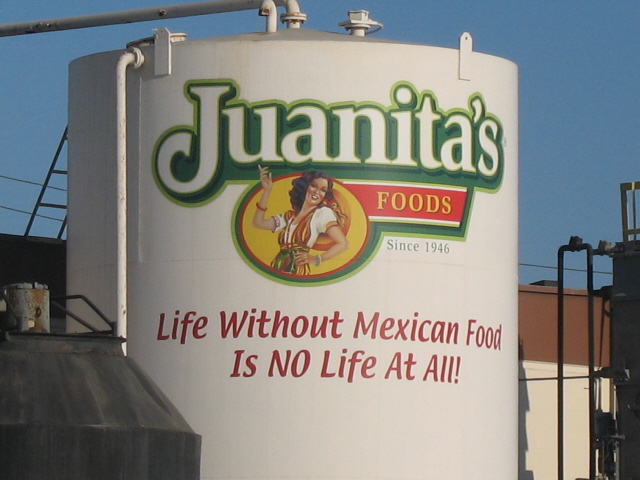 There is nothing like bowl of homemade menudo, but even though Juanita's Menudo is in a can, it still is one of the best and oldest canned menudo companies around.
The menudo factory has been located in Wilmington Ca for over 60 years.  Founder George De La Torre Jr who  recently passed away this year managed to keep the company a family business. You got to love the company logo as well " Life without Mexican Food is No Life At All".
The company also makes  other products  I did not know they had here is a list of Juanita's other products.
They did have a bit of controversy in 1987 when someone claimed they found something unwanted in the menudo which at the end was false read story here
Stock up on the menudo now because we always hear about that big earthquake we are expecting you can't be left hungry!
Peace
Doña Junta
P.S
Sorry to my vegetarian friends =)