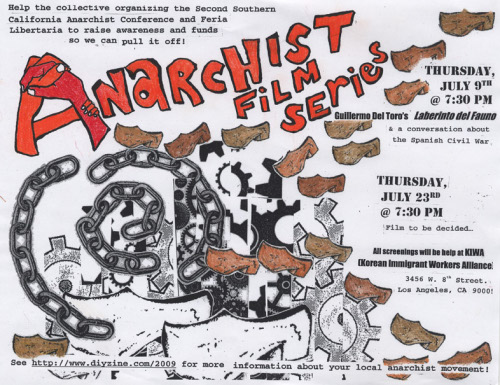 Film screening of Laberinto de Fauno/Pan's Labyrinth this Thursday, July 9 at 7:30. Short presentation on the Spanish Civil War before film. If these things don't entice you to attend, there will be popcorn!
KIWA (Korean Immigrant Workers Alliance)
3456 w 8th St
Los Angeles, CA 90005
For more information on the Southern California Anarchist Conference, please see this website.