I recently took my father to the Los Angeles Gun Club to pop some off. It was our first time there.
You can pick any gun you want from their wide selection or bring your own. Buy ammo. Pick out a paper target from the wall, they a lot of choices. Then it is on.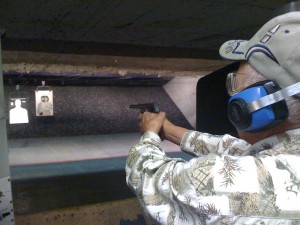 I had a moment where I thought "I could die in here, or get really messed up." There are about 15 lanes for shooters and when they all start shooting together, by chance, the percussive force is felt throughout.
It was fun. Loading is kind of a drag.