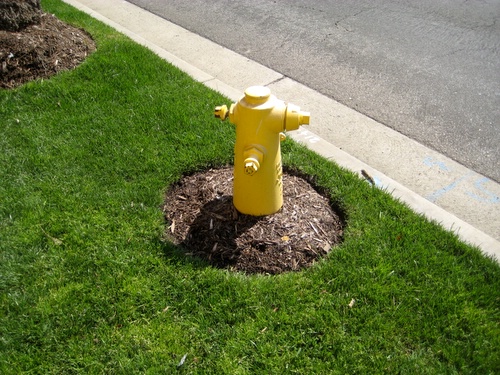 I spend a lot of time on that other side of town nowadays, way west of the river. It's a living.
As a result of working over there, I increasingly tend to explore nearby neighborhoods, seek out places to eat, check out some sights. And I'm learning quite a bit about life there, for better or worse. I figured I'd post some of those observations every once in awhile here at LA Eastside, since our current but temporary motto is still "life beyond the river", which means we go pa' los dos lados. And if I take my cue from most recent transplants to Los Angeles, that means I'm also fully qualified to know-understand-explain everything about how things are. Still, I haven't decided what to name that part of town, it's all so "fluid" and I'm waiting to see which way opinions (and my mood) flow. I'm sure that soon I'll get that special feeling that tells me what is what, irregardlessly of that whole yawn inducing controversy of "sense of place", history, and all those boring debates with people that think they have a say just because they've lived here for most of their lives, that's all so Feb 2009. The future is now! I mean now! Wait, Now!
Now?
Irregardlessly, I present you with this first installment and the pic above, which is sure to shock many an Eastsider: over there, they mulch their fire hydrants.  Crazy. Is there a reason for this? Irregardlessly, it doesn't matter. Que Locuras.
It's an interesting place, but I sure wouldn't want to live there.