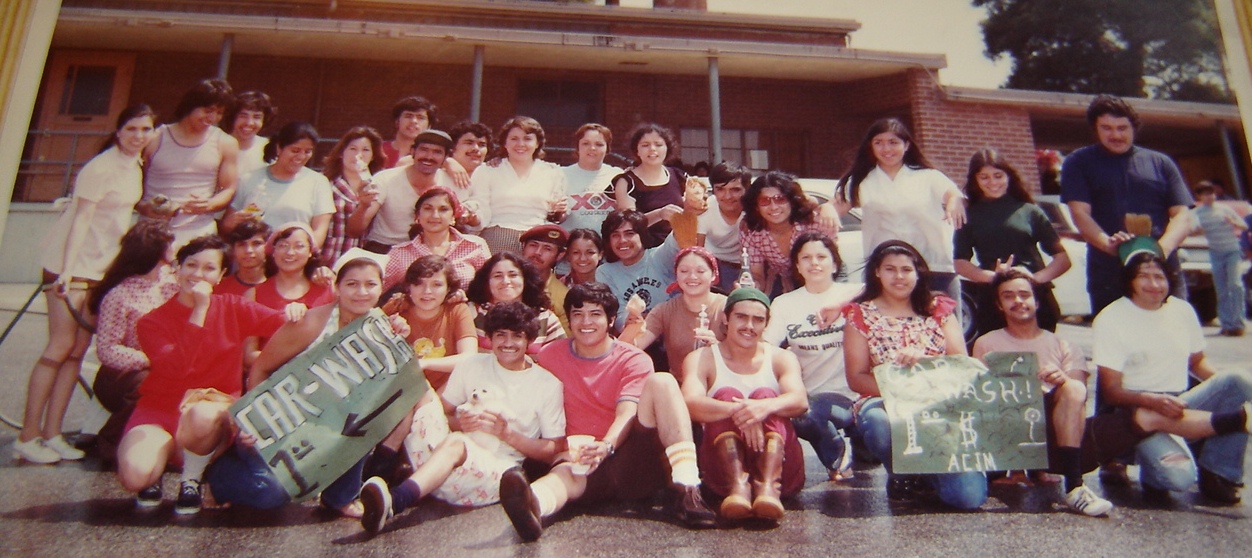 Assumption youth group, Boyle Heights (1970s)
My parents met in the early 70s when they were both active members of the Assumption Church youth group and choir. They never left the tight-knit group as some of the members were their own siblings and became lifelong friends and compadres.
When they got married in 1977, several of the kids from the group got all dolled up and joined the large wedding party. Thirteen couples! I think my mom was still sore about not having a quinceañera.
Late the next year, my parents welcomed their first son, Danny. Of course, he had to be baptized. Danny's padrinos were los Padilla, a couple my parents had met and befriended in the youth group. He was baptized at Assumption, as were the rest of us kids even though our home parish was in Hacienda Heights. They were now more than friends, they were compadres.
Growing up, I saw the youth group members — whom my parents called los Marcianos — frequently for birthday parties and camping trips. Somewhere along the way, the visits became less frequent. The last time I saw many of the Marcianos (save for my tío Johnny, seated in red) was for my Madrina Bertha's funeral five years ago. Los Marcianos and their now grown children gathered at a church in Lincoln Heights for the Mass. They recreated the choir of their teens and early 20s, but this time the songs were much sadder. It was quite the bittersweet reunion.