Holidays mean an opportunity for jobbers to make a buck, and Valentine's day is one of the biggest days to cash in. I took a few random pics of some of the ones I passed by, click ahead to see.
One of these days I'm going to specifically go around and take as many pictures of all the impromptu outfits that set up outside their businesses, homes, and freeway off ramps just to get a rough idea of how many people get in on these sidewalk ventures.Above, Market in Highland Park has balloons and more under the Menudo sign.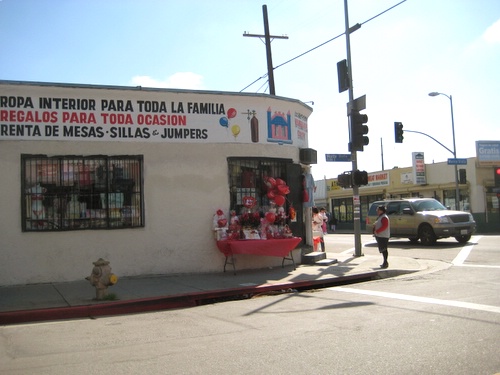 A sidewalk merchant admires her display.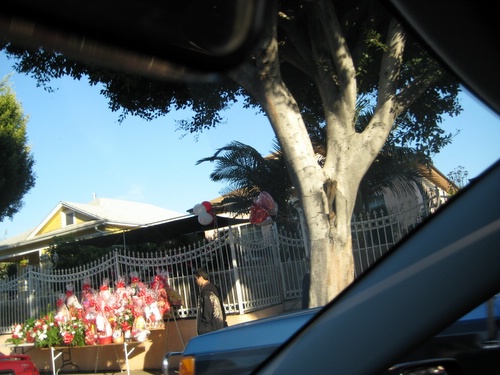 The kids are put to man the tables. That sounds familiar.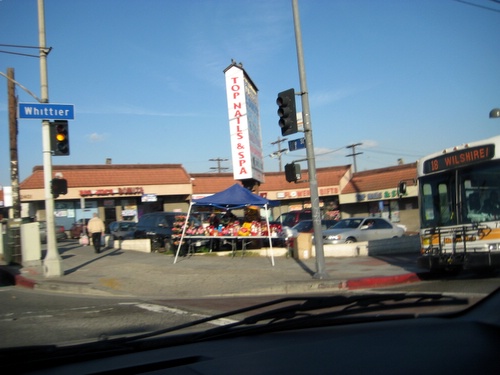 Over by Olympic and Soto there was a heavy concentration of stalls. Whittier had a few but not as much.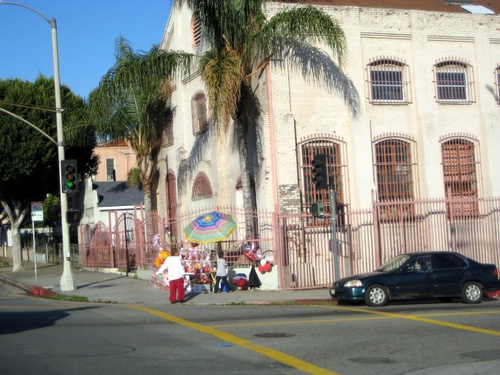 Luckily the weather forecast people are always wrong, cuz it was a nice day to be out, not a raindrop to be seen. If you ever want some cheap teddy bear wrapped in plastic to give to that special friend on a special day, well now you know where to go.