Even though the car culture in Los Angeles is kinda the reason why everything is so fucked up, sometimes, very few times, you can at least use said steel cage to get away from all that fucked-up-ness. I have a good friend that also tends to want to get away, we picked a direction and off we go!
Over a plate of HR's at some placed called Burritos El Chavo (?!?), we pull out some maps and guidebooks and plot a destination. Hmm, this looks interesting, the Antelope Valley Indian Museum. Sold!
The Antelope Valley has some cool stuff to see, my favorite being poppies, commies, and bandits. This trip promises to be just as good!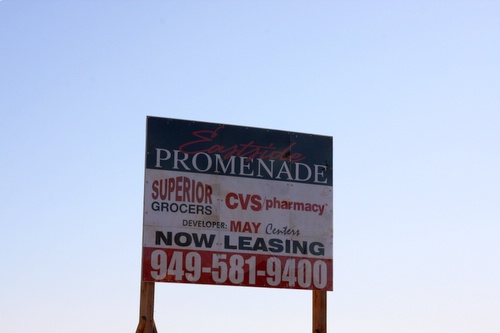 According to some google map searches, it looks like Lancaster has it's own Eastside! With a Superior grocery store as well, how appropriate. You Eastside Lancasterians that value your neighborhood might want to think about finding a way to preserve your neighborhood naming scheme, cuz as soon as a bunch of new people start moving in West of you (assuming they're not the usual poor working folks nobody cares about) that geographical designation is going to be considered "fluid" and suddenly up for grabs. Trust me, it's no fun trying to prove to people that don't give a shit about you to recognize that you actually exist; they prefer to lump you into some new convenient rearrangement that doesn't have to take you seriously. We were hoping to have dinner somewhere around here but that didn't work out.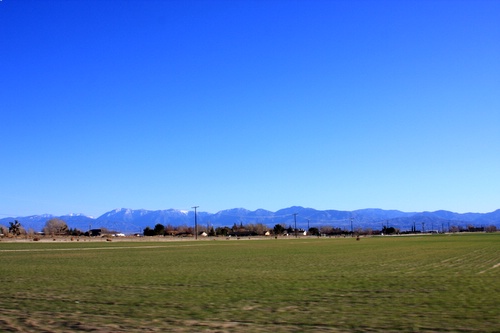 The vast expanse of expanse.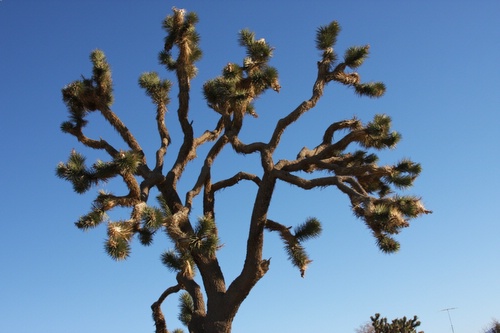 Some pretty desert trees along the road.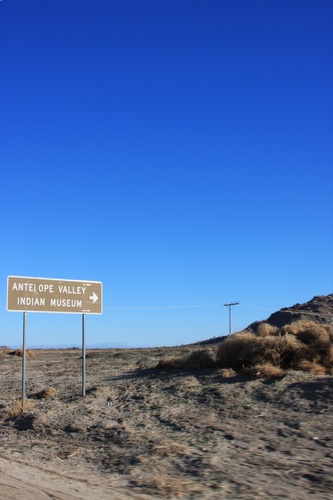 Getting close! We took the 14 and got off on Avenue K. What kind of weak naming scheme is that? A damn letter? Get some heroes or kill some martyrs into existence already.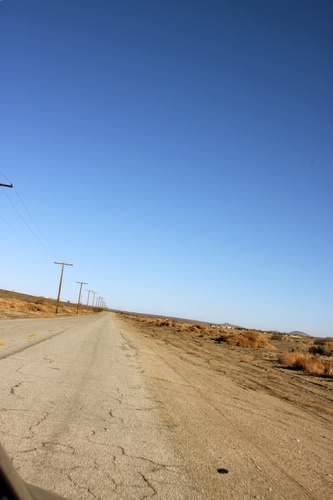 That sure is a lonely and desolate road to the Native American Museum.
Yay! We've arrived! But what's the sign say over by the fence?
Oh, it only says that the park is closed to the public. Luckily we are going to the museum and not the park!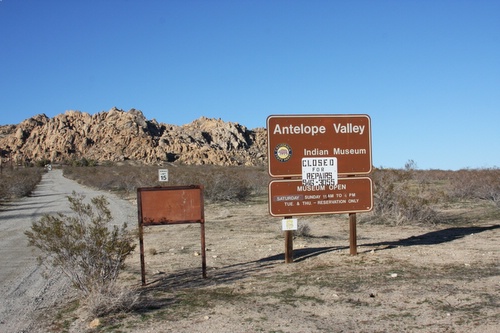 Hmm, wait a minute…Is it ALL closed? Darn, I guess so. "Closed for repairs."
The road to the museum.
I think that's the museum. I've decided that calling ahead is a good idea, you know, just to be safe. I didn't call ahead this time cuz I wanted to prove a point, namely that calling ahead is a good idea. Oof, what a mess.
If you go when it's actually open, it's on Ave M. The intersection with 170th St East is just up the long block.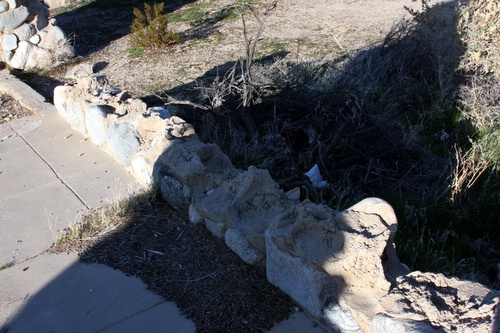 PS. We stopped by the Llano del Rio compound, just to pay some respects while in the neighborhood.  It looks like someone has been actively destroying the remaining ruins. That sucks. No doubt it's just some kids being kids.
We stopped by some random shopping outpost to see if we could find some coffee, and of course we hit a Starbucks. I was glad I didn't have to spend more time in Cop Town.
Antelope Valley Indian Museum
Avenue M between East 150th & 170th streets
Lancaster, California
http://avim.parks.ca.gov/ (Site says it opens in Spring 2009. I guess I should have looked them up!)