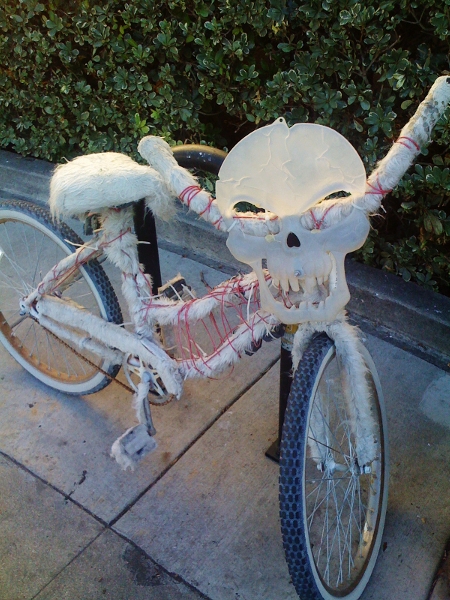 One thing I always liked about LH is the ingenuity you see when it comes to being creative with very little resources.  This is one prime example. I saw it outside of the local Lincoln Heights Library. Furry & complete with huge plastic skull to scare off cholo ghosts, probably.  I'm sure this cost about less than $10 to decorate but priceless when it comes to badassness.  I was going to wait to see who was the owner, so that I can take a picture of this bike with her/him, but alas I had to go.
Another photo after the jump.
If this bike is yours, let us know!