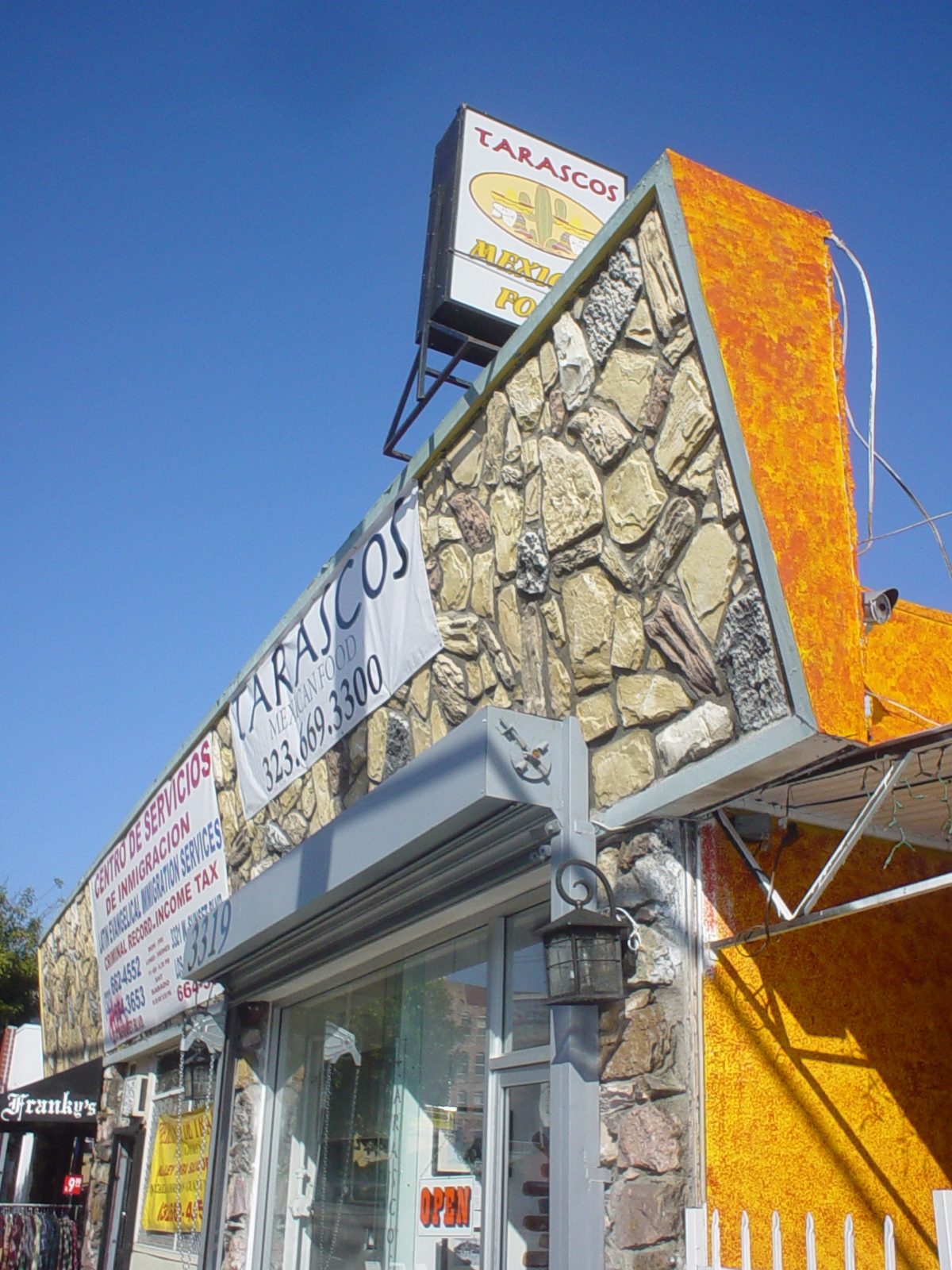 A New Mexican Food Joint has just opened in my neighborhood this week, and I happened to be walking by the other day and thought I'd check it out. I studied the menu and wondered "What Would El Chavo Do?"
I had noticed the construction and renovations going on for some time here, and it seemed to me that this spot had been serving food before, but primarily in connection with an adjacent storefront church. Now I found myself at the Grand Opening of a spanking new Westside place by the name of TARASCOS.
In this neighborhood, the Mexican style food choices have been the following:
•    TACOS DELTA– Good, reasonably priced, but not always the healthiest choice.
•    ALEGRIA ON SUNSET– Good, but can be a bit pricey in these times of La Crisis.
•    EL CONQUISTADOR, LA PARRILLA, EL 7 MARES– OK, but again, too pricey and too "sit-downy" for my wallet and pace.
•    EL POLLO LOCO– Way too inconsistent in quality, even if the price & fast food style is right sometimes. It has also become something of a "Gallina Non Grata" around here due to Prop. 8 issues.
As a longtime fan and reader of EL CHAVO'S restaurant reviews and his quest for the Holy Grail of Huevos Rancheros I decided I'd put this new TARASCOS place to my own test. Aesthetically, it's a very pleasant place. Nice, bright, clean, colorful exterior with comfortable, covered, spacious seating.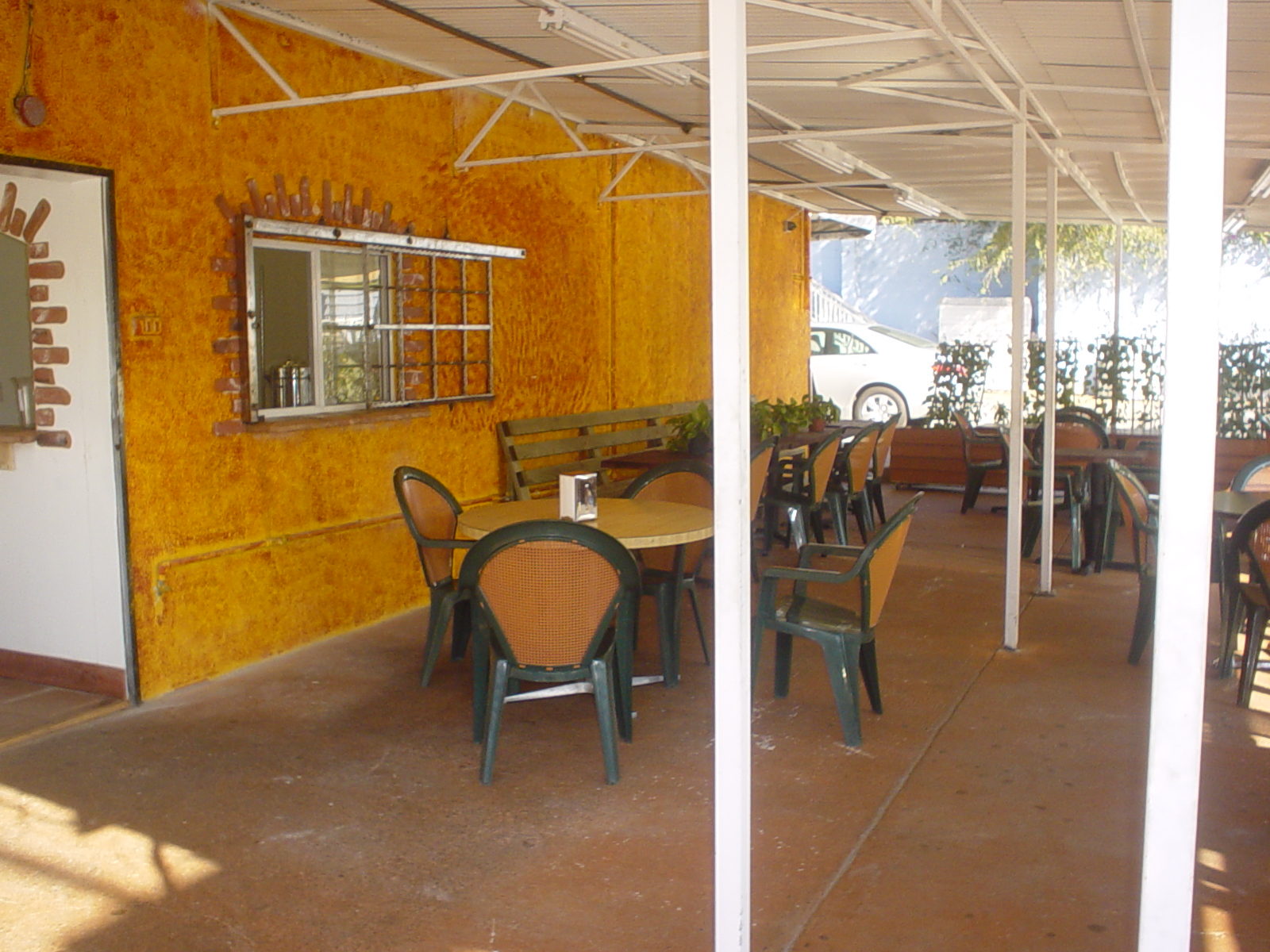 Cool regional photos & graphics adorn the interior.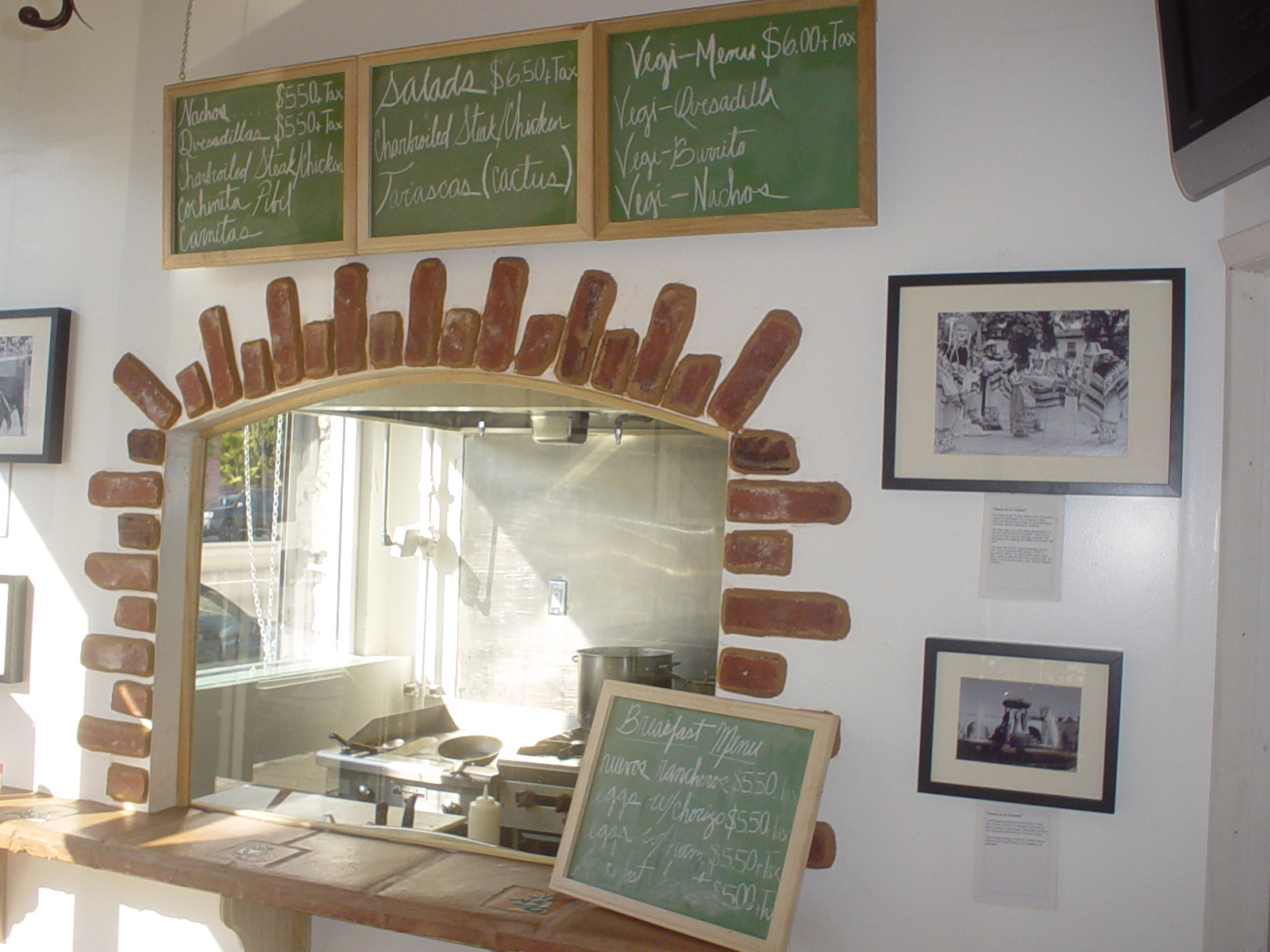 The ordering/reception area is bright & clean with clear, simple hand-written menus featuring standard dish choices that make it easy to make up your mind quick. The order-taker guy was very pleasant and helpful. He informed me that they had only been open a couple of days and expected the neighborhood to start discovering them soon. In honor of El Chavo, I found myself ordering their HUEVOS RANCHEROS, and one Carne Asada Taco so I could judge the taste quality of their beef. I discovered that I was the only customer in the place at the time, and I kind of enjoyed it! I took photos freely and generally enjoyed the open space. I had a good view of the skate board shop across the street when my food arrived.

It was hot & steamy, wafting an unmistakable aroma of FRESH ingredients. So far, so good. El Chavo has detailed in his posts all of the elements of quality, taste & texture that go into the combination of factors that build great Huevos Rancheros, and I entirely concur with his critical process. In this case, I found the eggs to be at that preferred balance of crispiness and tenderness, yolky but not overcooked. The warm, moist tortilla underneath was neither greasy or heavy, just light and flavorful. I was delighted by the blend of fresh tastes bursting from the peppers, tomatoes onions & spices of the hot sauce cooked onto the eggs. The beans were "de la ólla" style, seasoned lightly and whole bodied, lightly saucy and not heavy or greasy. No lard here. The chips were fresh tasting, crispy (not chewy), warm & not too salty.
The rice was typical, not spectacular but fluffy and flavorful. Nothing tasted canned or mass produced.
I appreciate it when a restaurant serves food that tastes like someone actually put care into making each ingredient taste the best it can be, food that's served with soul and not just some slop to be ladled out. The spicy factor was moderate to medium high, not bland like with the canned sauces, and without any that mouth after-burn (where you walk around with a mouthful of ice for an hour). The tortillas were also good quality, fresh corn tasting and remained soft and pliable. I found the Carne Asada to be superb. Slightly crispy edges, smokey and meaty tender chunks wonderfully seasoned (Obviously, El Chavo would not be ordering a Carne Asada Taco, but I would!). A chipotle cream sauce on the side added a nice touch. Overall, I'd compare it to Yuca's in Los Feliz, but with fresher, more zestier tasting ingredients. The prices are in opinion, reasonable. My bill came to $7+change. I went back for a weekend brunch that featured different Huevos dishes and Chilaquiles, Pozole & Menudo & drinks all for $8. And they deliver. Good stuff!
Here are my own scores; 1 being lowest, 5 being best. Al Desmadre says…….
•    Taste & Quality ♥♥♥♥
•    Price ♥♥♥½
•    Atmosphere & Seating♥♥♥
•    One hour later, am I still thinking about how good that was? ♥♥♥
•    Will I go back? ♥♥♥♥
3319 W, Sunset Blvd.
Silver Lake, CA 90026 (323 669-3300
www.tarascoslamexicanrestaurant.com
(click on menu image for full view)