Somedays, I'll go out for a walk and make unexpected discoveries of pathos, irony and disfunction……
My sympathies go out to this victim. May punishment come swiftly to those responsible.
Now, It's bad enough when someone disses you or crosses you out, but when it's set permanently in a cement sidewalk, that's sad. Pobre TVR……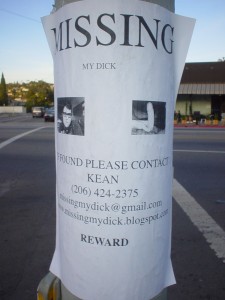 Then, Pa' Cabárla,… this afternoon I'm walking along and I see this……….