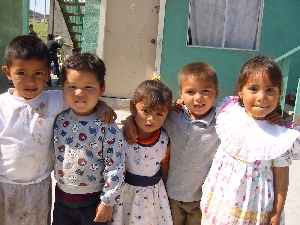 Photo by Google of Tijuana Orphans
As a special gift to her son Jayden my friend Krys is having the 2nd Annual Jayden's Wish Charity Event.
Please come join us this Thursday in downtown Los Angeles for a special charity can drive benefiting the children of " Casa Hogar La Immaculada" In Tijuana, Mexico.
La Casa Immaculada is an orphanage with over 100 abused and abandoned kids, this event will help donate the much needed food to the orphanage.
Everyone is welcome to come spread the word!
There will be food, drinks, music and a  performance by Jeprocket
Sticks and Stones Magazine will also be shooting photos for their upcoming issue.
Two can minimum entry fee
non-perishable items also taken

December 18, 2008
7 p.m to 10 p.m
Geisha Studio
548 South Spring St #B7
Los Angeles Ca 90013
(562) 230-5417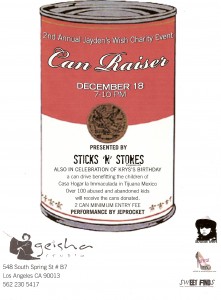 click to see flyer