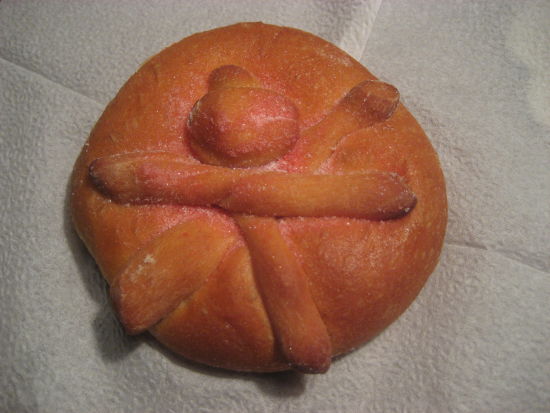 Pan de Muerto from El Pavo Bakery, $2.50
It's that time of year, Pan de Muerto is now available at your local panaderia. Every panaderia seems to have different kinds, although the bone symbolism tends be the most prevalent. Sometimes you can find some with names of the departed – a few years ago I spotted a piece at the King Taco bakery in Lincoln Heights with the name "Bush" on it. A baker with sense of humor, nice!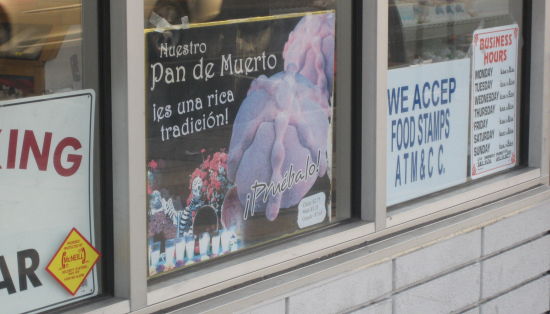 Woman preparing pan de muerto, near Mercado Sonora, D.F.

Flyer explaining holiday traditions, Ciudad Neza, Mexico

Cool pan de muerto doll, Ciudad Neza, Mexico

Ofrenda de pan de muerto, Oaxaca
Unlike sugar skulls, pan de muerto is tasty enough to eat!
*Photos from Dia de los Muertos, 2007 in Mexico