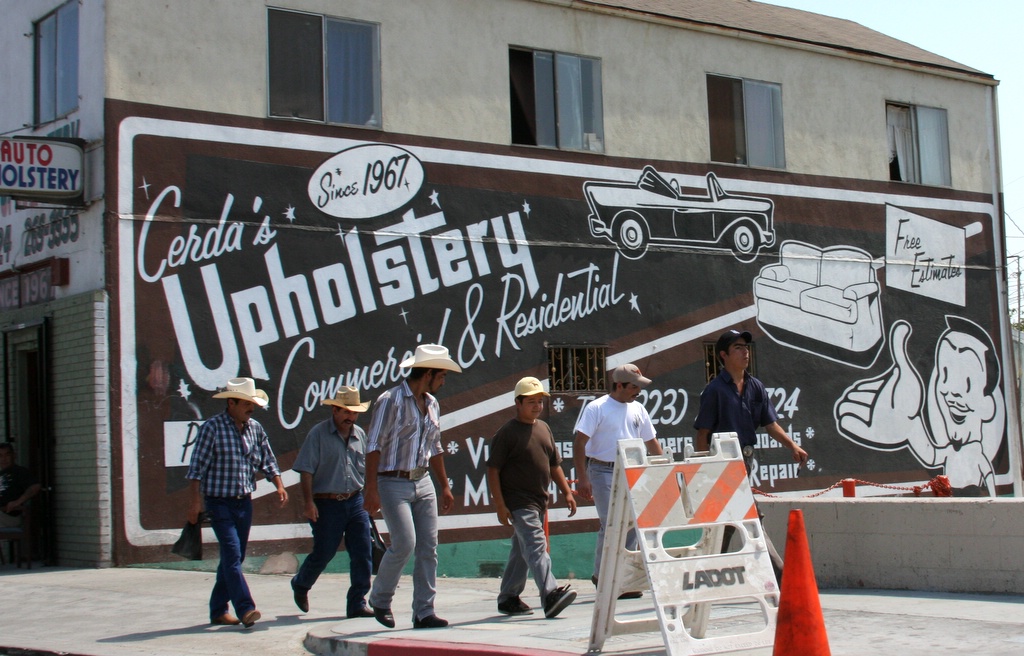 I went on a drive-by shooting today, click ahead to see the devastating results. Above, one of my targets: the Sombrero and Cap Gang out on an early mission! (BTW, all the following pics can be clicked to be seen in a larger size. Oh yeah, and the photos are kinda big, so the page may load slowly.)
Auto Glass man, staring into the future. If you click on the pic you'll notice a sign-o.
Sergio, that tall guy with the pituitary gland problem.
Bringing home the lawful versions of ice and coke.
El Muertito Sonador. This is one of my favorite murals/painted signs. Exemplary quality!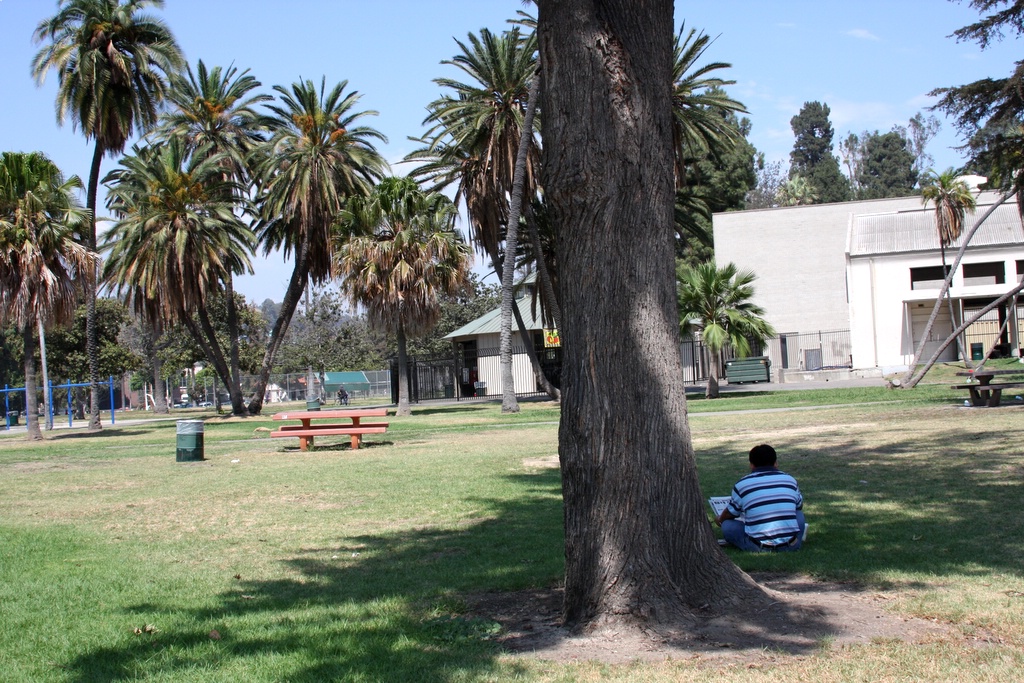 Man at the park, reading La Opinion under a shady tree.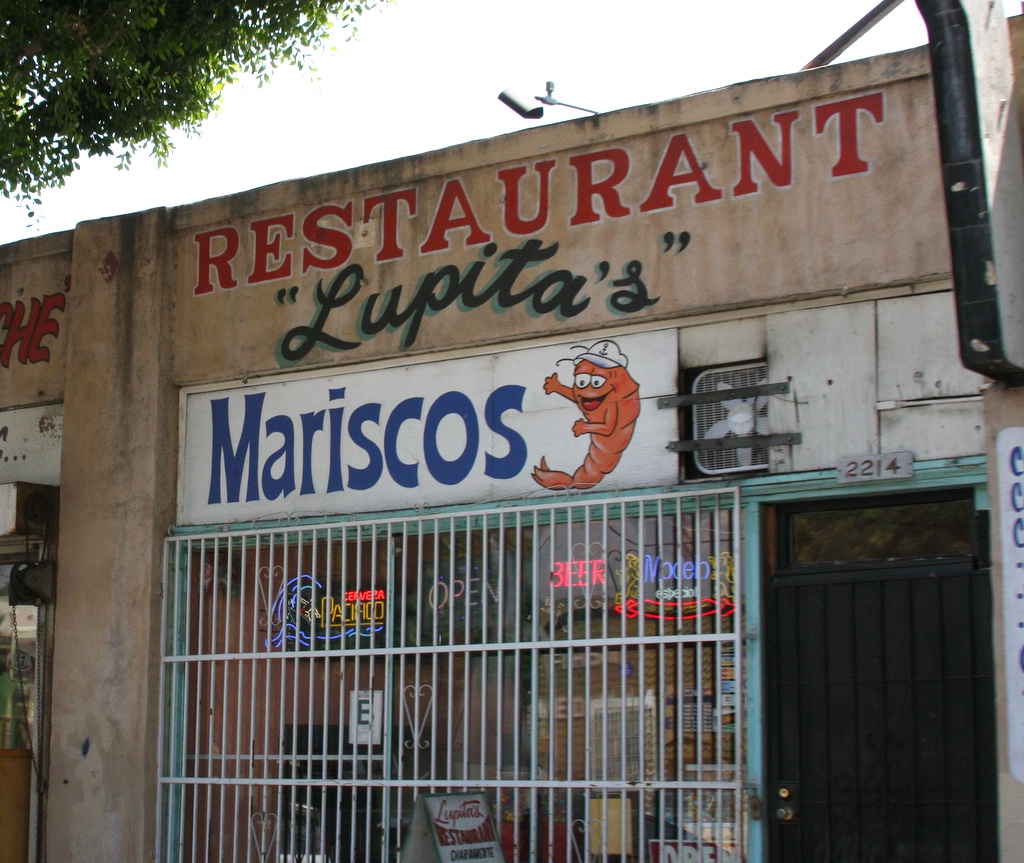 Cap-wearing Manly Shrimp signaling to a sign that promotes the eating of his family. Why that's no man, it's a traitor!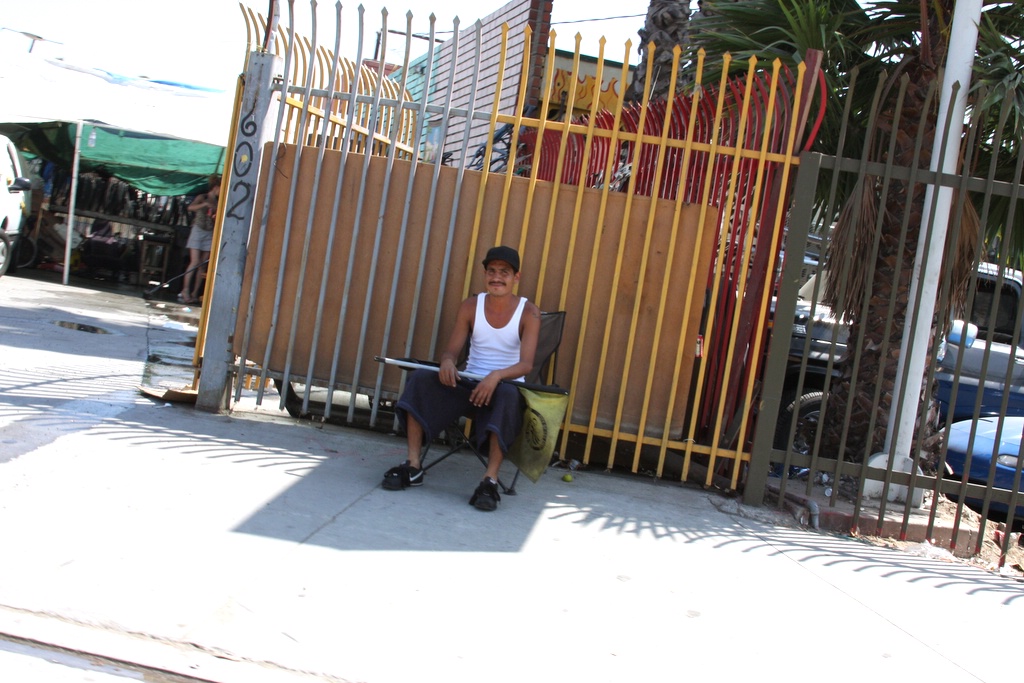 Smiling Auto Glass man taking a break from the flag waving.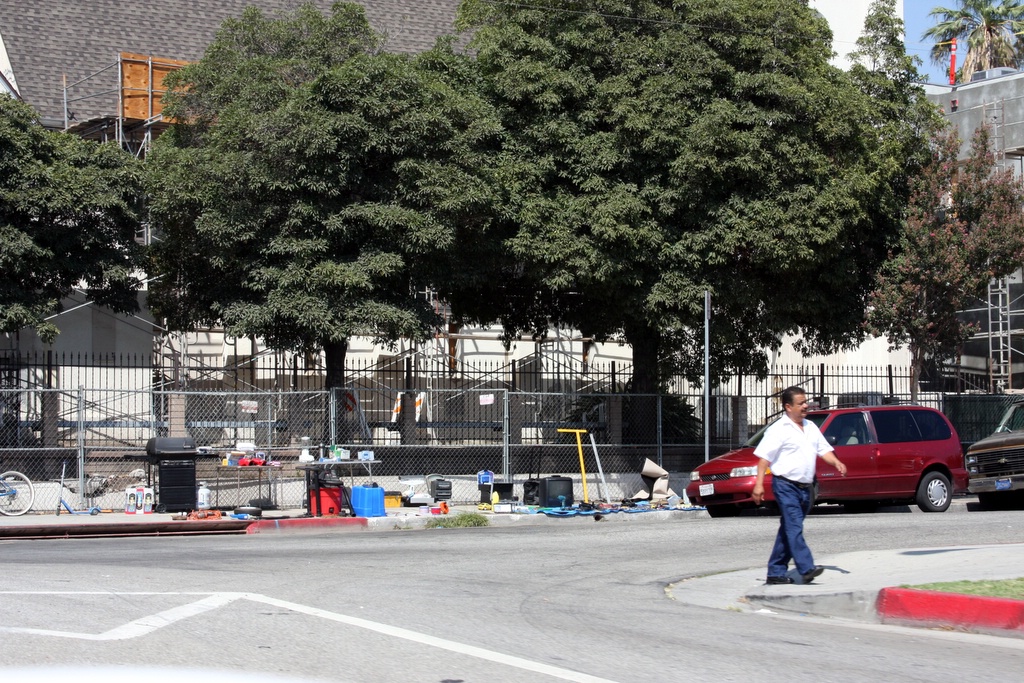 Crossing-the-street-man, just after he was finished being a sidewalk-sale-shopping-man.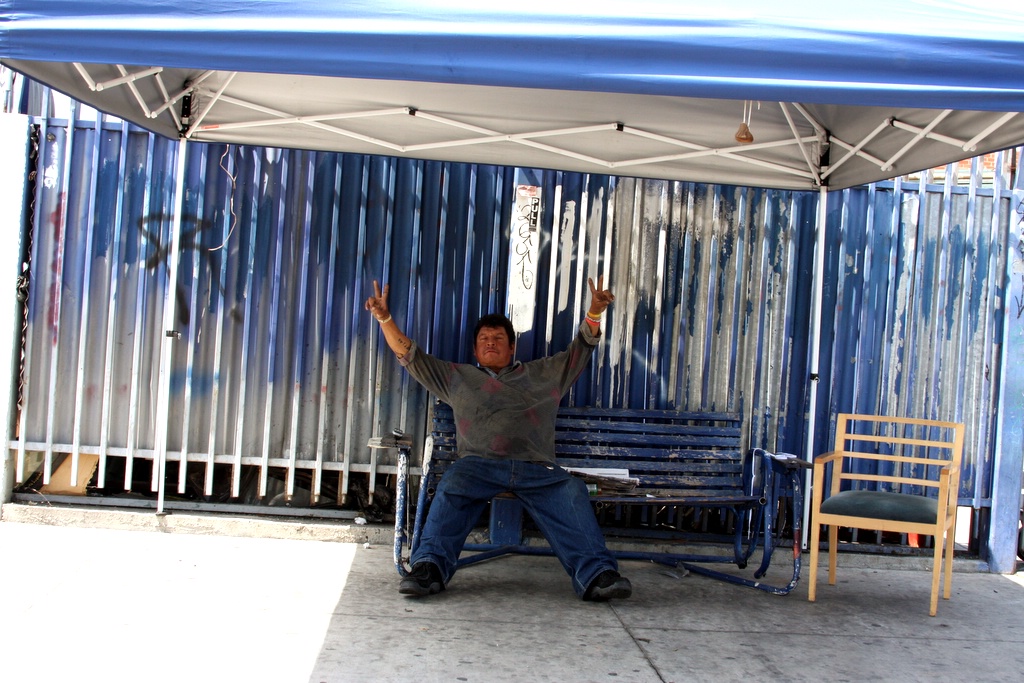 Take my picture man. Peace out!