I spent three weeks of August with my family in our town of origin in Los Altos de Jalisco. Not much to say, other that I found it relaxing and what I needed. Seeing relatives is always great, especially some whom I had not met and who my parents last visited in 1981 (After 27 years, they still recognized my parents!)
I'll share some pictures and anecdotes. Not particularly related to L.A. Eastside, but since the school year is starting soon for many (including myself), let's turn this into "What did you do in the summer?" show-and-tell.
Man, I miss these Frijoles Charros. Being in México means that I can go to a store and find many different kinds of frijoles. Not as good as frijoles charros hechos en la cocina, but after a red-eye flight, these are awesome.
Tepatitlán, or as Mariano Azuela called it in his novel Los de abajo (which I read in the first week at México), "la Guadalajara chiquita." Tepatitlenses are most proud of being one of the key areas of revolt against the Mexican government during the Cristiada. Streets are named for cristeros and "martyrs" and walls are painted with slogans proclaiming "¡Viva Cristo Rey!" The injection of religion into politics is one of the more "interesting" aspects of Los Altos. I don't know if any of my ancestors fought, but I don't doubt it.
Who wants tacos from a rat? I'd rather eat from a "roach coach." 😛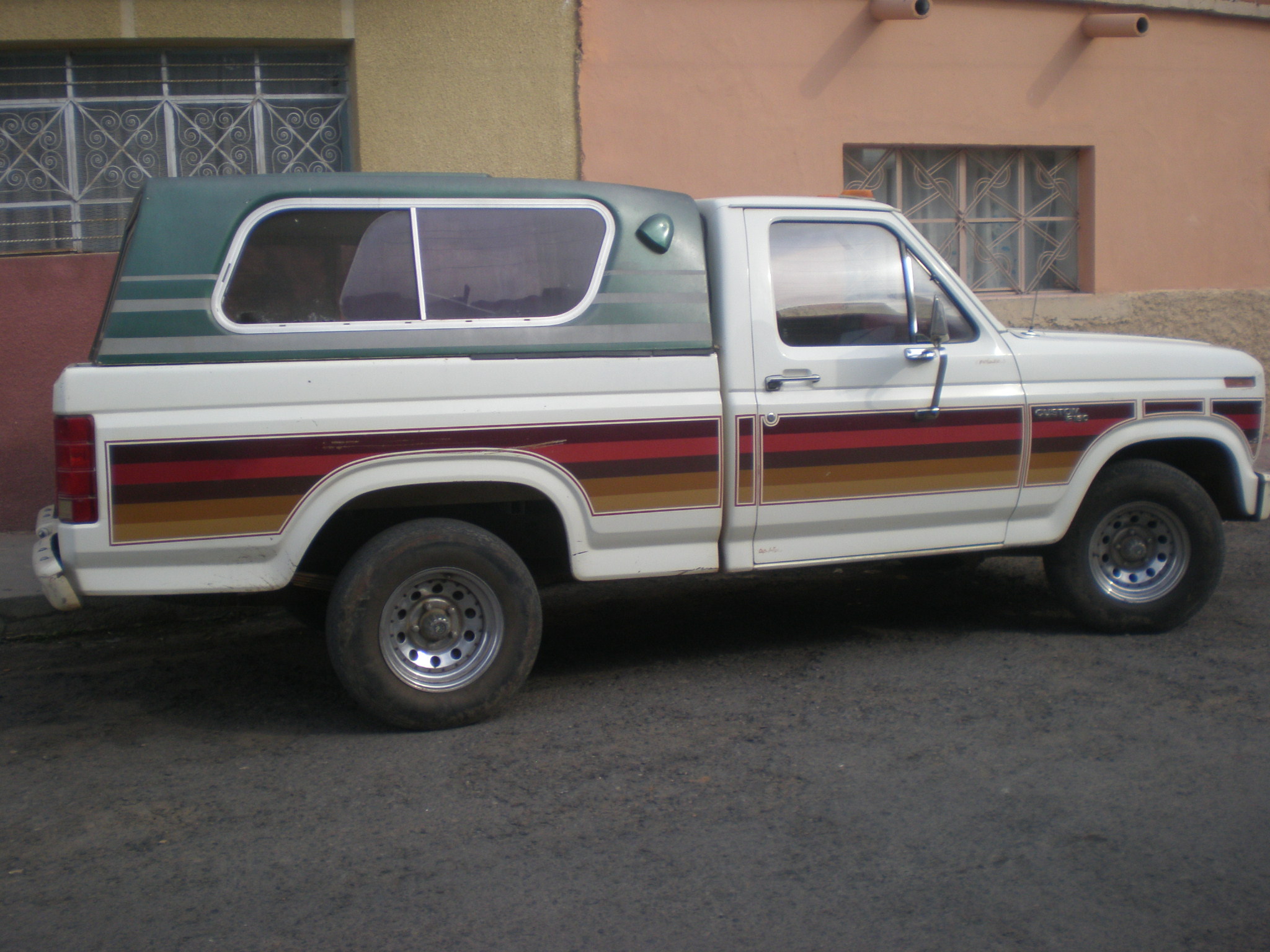 That's a truly badass paint scheme on that truck. Never mind that the camper shell is too small for the bed. Most of the trucks in the pueblo were brought to México due to provisions of NAFTA. That's how we did it.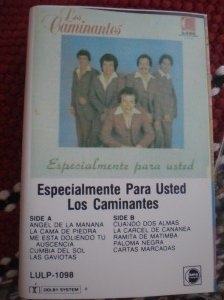 Rummaging through my dad's truck, I found one of my favorite cassette tapes as a child: Los Caminantes! It was released in 1983 (according to the copyright) and my dad has had it since then. It was recorded and distributed by Luna Records, 1638 S. Vermont, L.A. I wonder if Luna Records is still around…
¡Cuidado con el Mión! The lesser-known half-brother of la Santa Muerte, he'll piss on you if you piss him off! It's the Mexican R. Kelly! I'll stop… A prop of a carnival BB shooting range.
Chicharrones, anyone? Just stick your hand in…
El Fuerte, outside Ocotlán on the shore of el Lago de Chapala. It served as a retreat for Mexican president Alvaro Obregón. Closed to the public. Boo.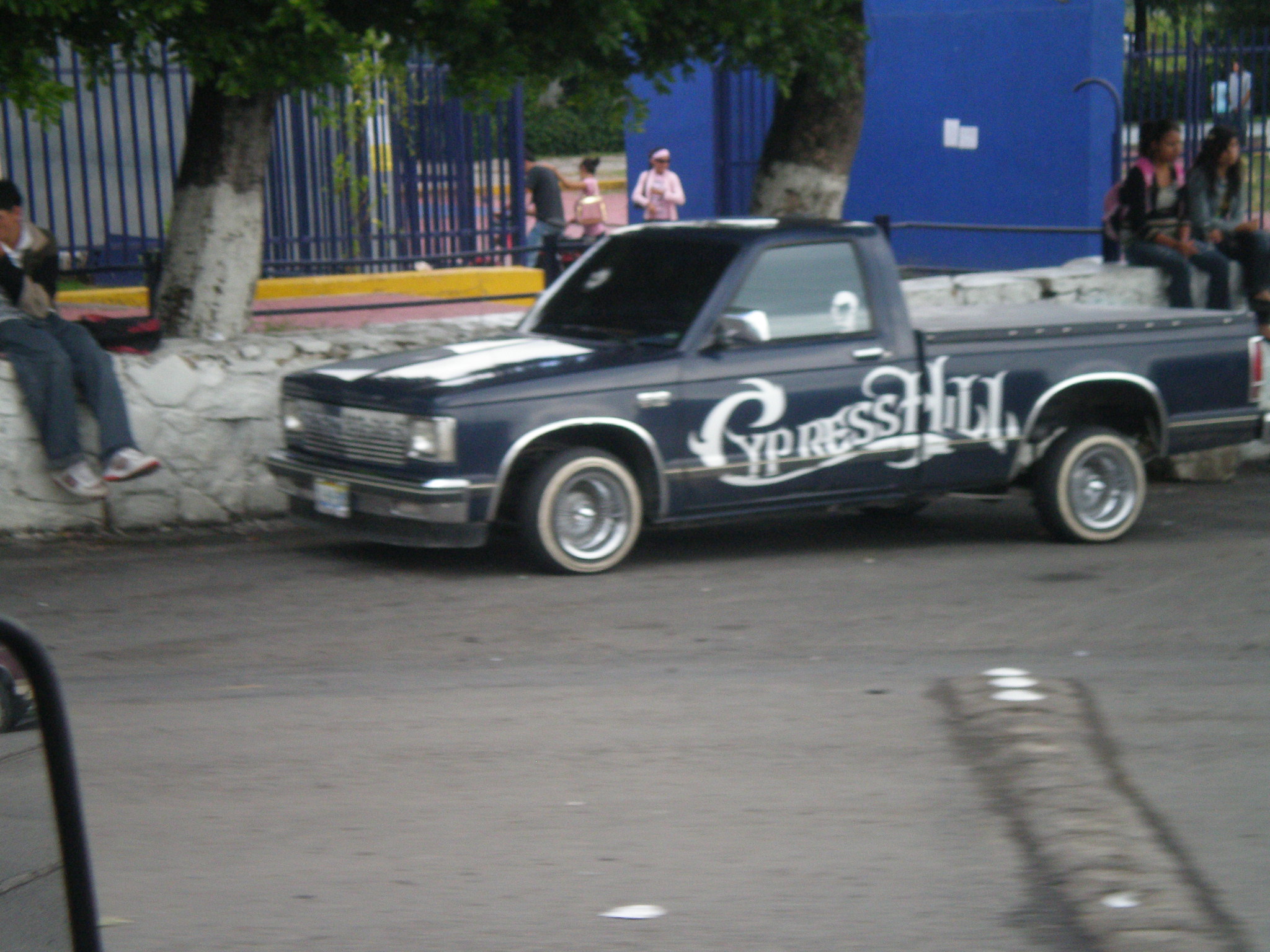 Puro South Gate! Saw this sweet, lowered S10 with the large Cypress Hill decal in Ocotlán, hometown of Piolín. I was watching the news from Televisa's Guadalajara affiliate and they had a story on L.A. and they used archive footage: shot of palm trees silhoutted in the sunset, downtown L.A., freeway shot, shot of El Tapatío market on Florence/California in Huntington Park. That last bit surprised me a lot. Those weren't the only L.A. export I saw in México…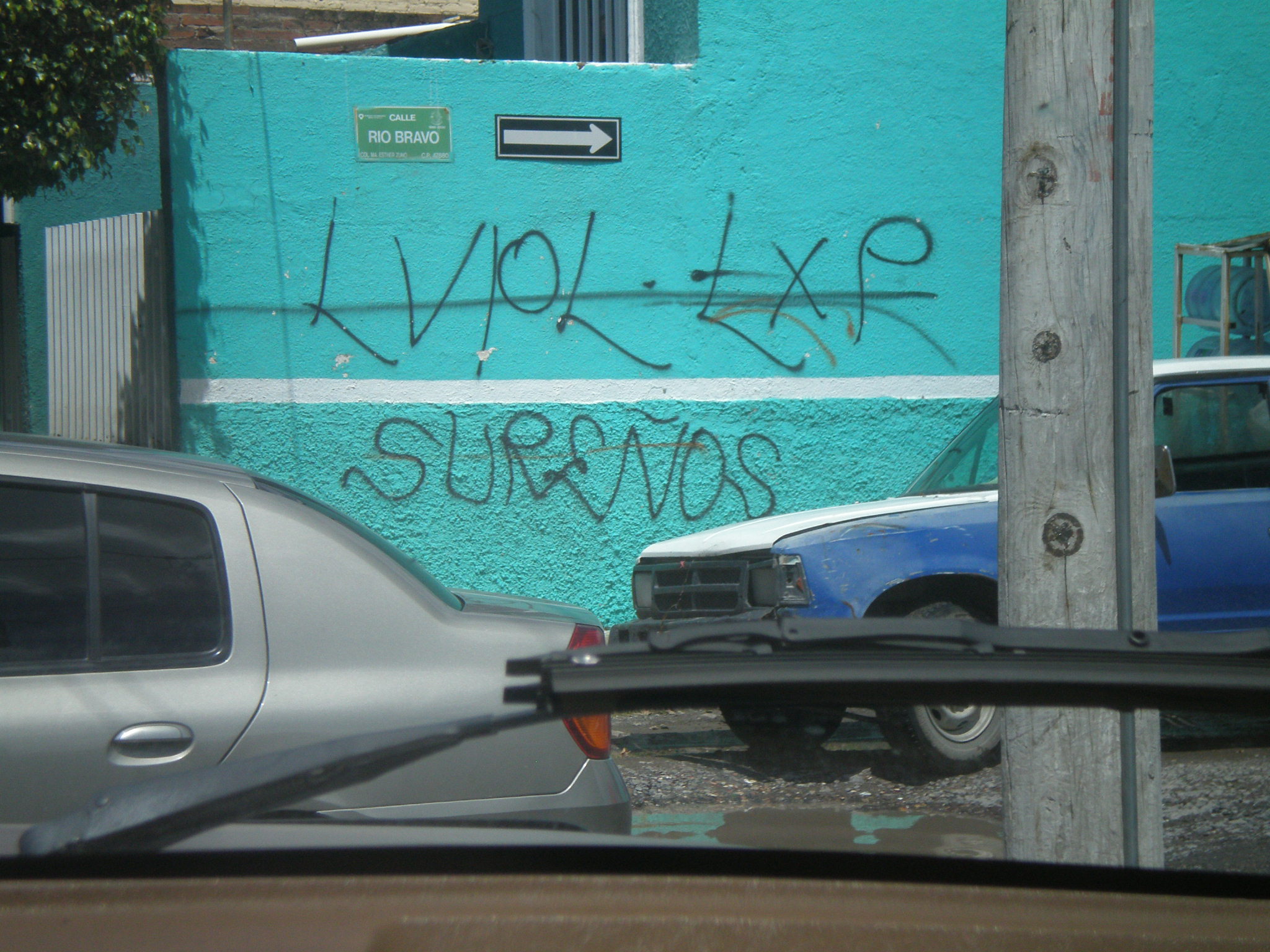 It's like I'm back in L.A.! The tagging sure screams "L.A."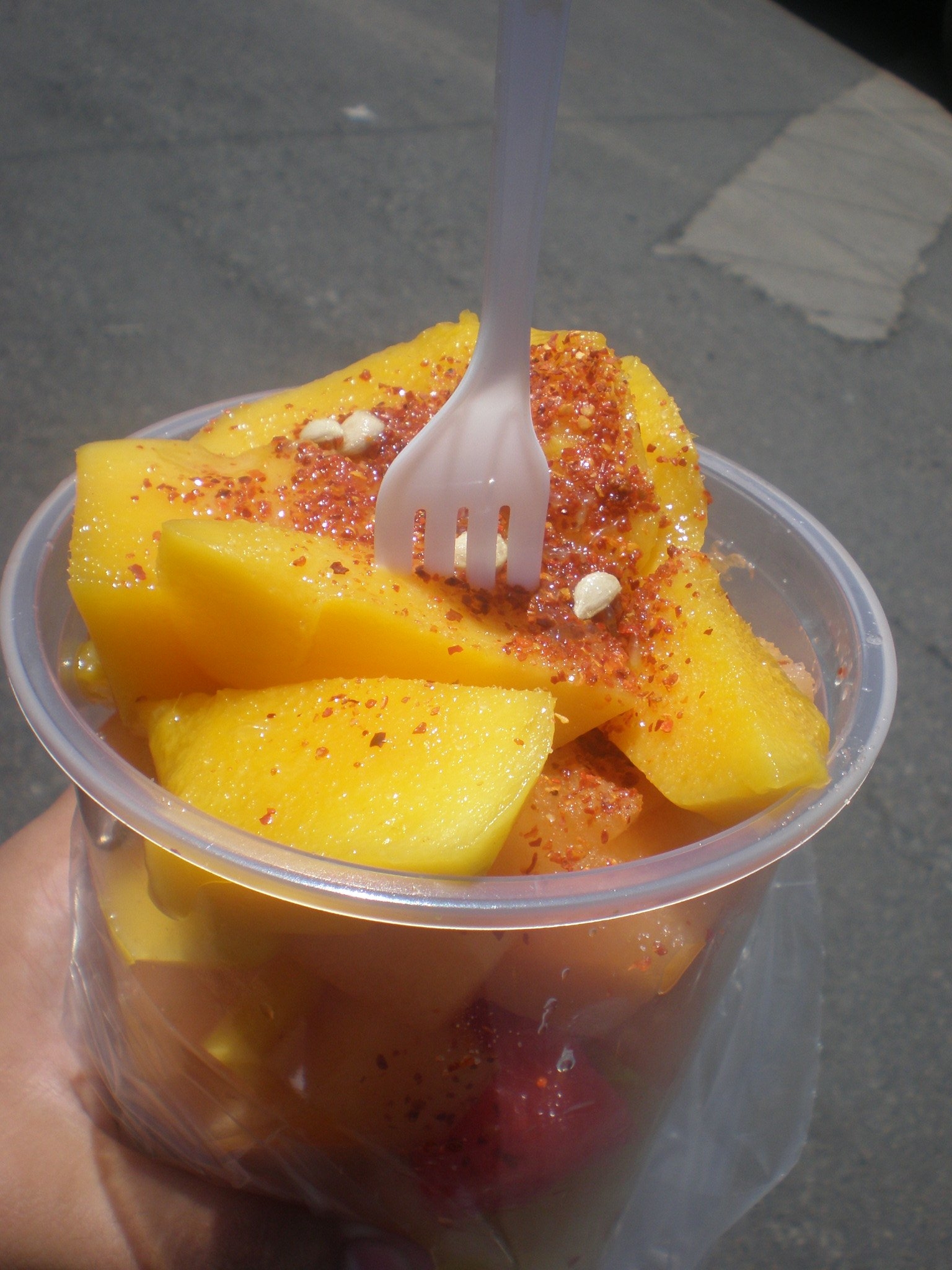 Right click this image and try to see it full size. I swear, you'll never be the same. Mango covered in chile y limón. Is there anything better in the summer? Hells no.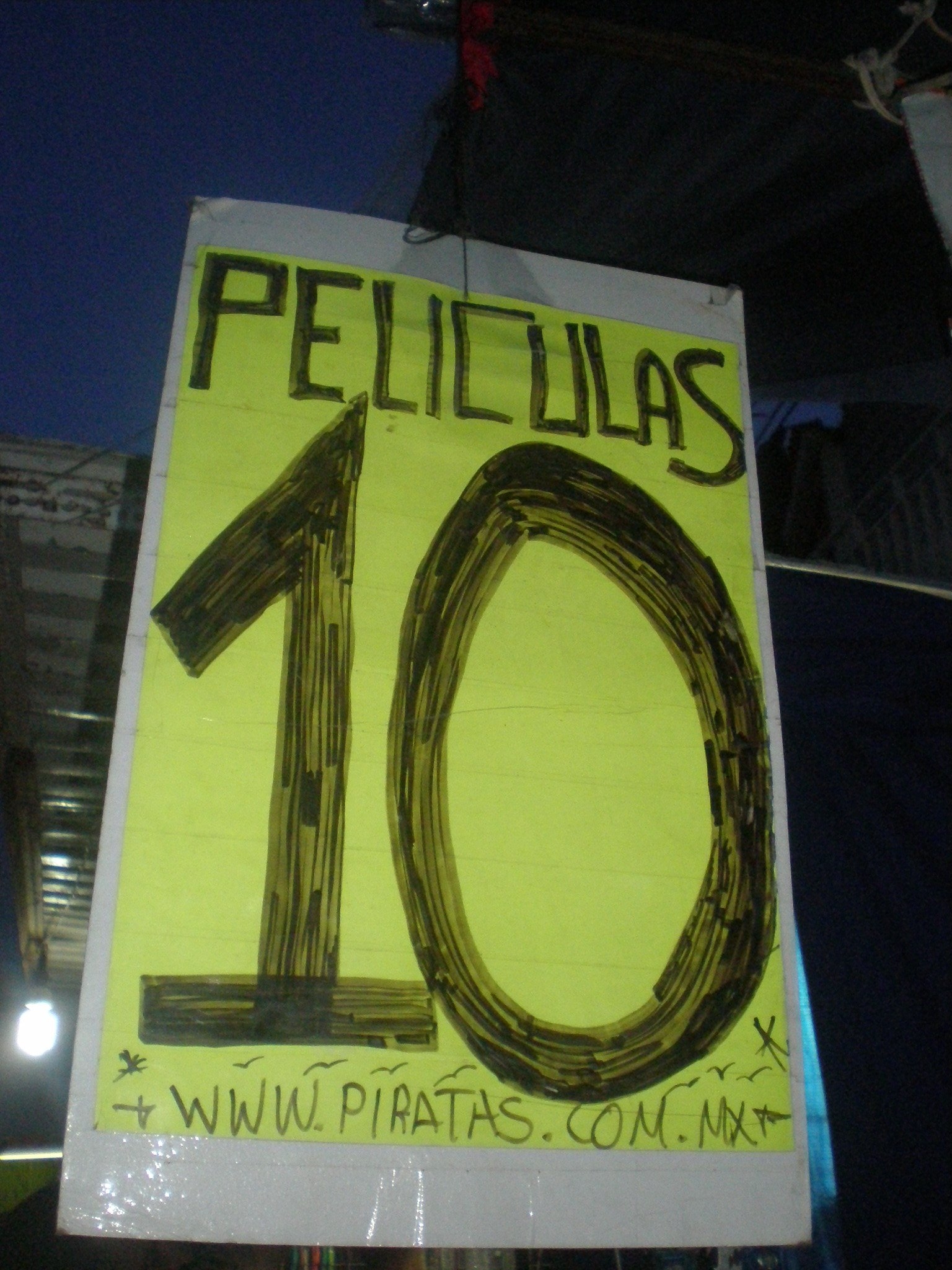 Piratería is getting so sophisticated, they even have a website! But if you visit the website, the terrorists have won.
Something from the past came back to haunt me in my time in México. La Que Buena 105.5 has a habit of turning mundane, borderline stupid songs into hits by repeatedly playing the song. A few years ago (I want to say about three), one of those songs La Que Buena was shoving into our ears was this one. I absolutely could not stand this song when it came out. Goddamn, this was the only time I boycotted La Que Buena. I hadn't heard this song in two years (it's part of my music collection, for some reason), but when I got to México, I was surprised to hear this song, this time played by a banda. Apparently, it's been a big hit in Mexico for the past few months and people are requesting this song non-stop from radio stations and bandas. I'd rather listen to Selena (and I absolutely cannot stand her "music") than hear this song again.
That's pretty much the end of this image filled post. There are so many more that I'd like to post, but I'll probably do that over at my Flickr account in the future. I leave on this:
José Clemente Orozco, Hospicio Cabañas, Guadalajara.