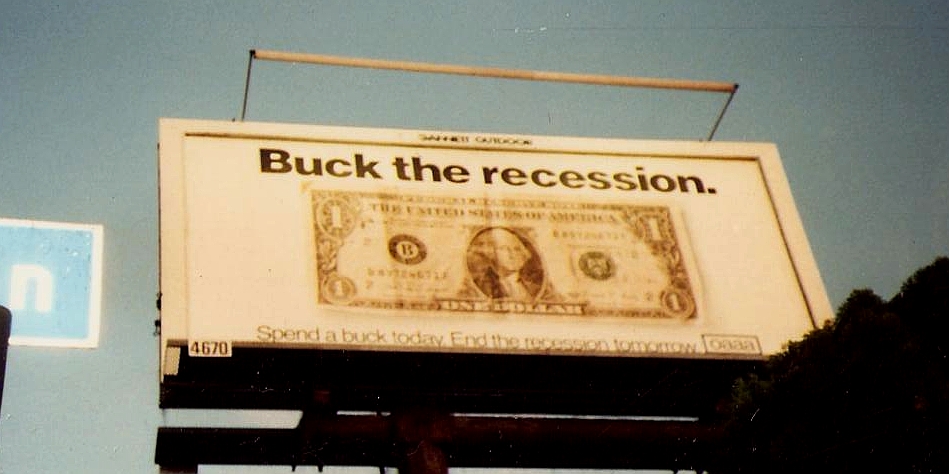 Spend a buck today. End the recession tomorrow. Beverly and Benton Way, circa 1993
The old school way of trying to solve an economic crisis, through billboards!
With the bank bailouts, mortgage and housing predicaments and thousands of folks seeing their life savings reduced to half their value, perhaps another round of billboards is needed.