Memories of A Lost Boulevard, A Tribute To Whittier Boulevard
Whittier Boulevard Movie Theaters, Part 1.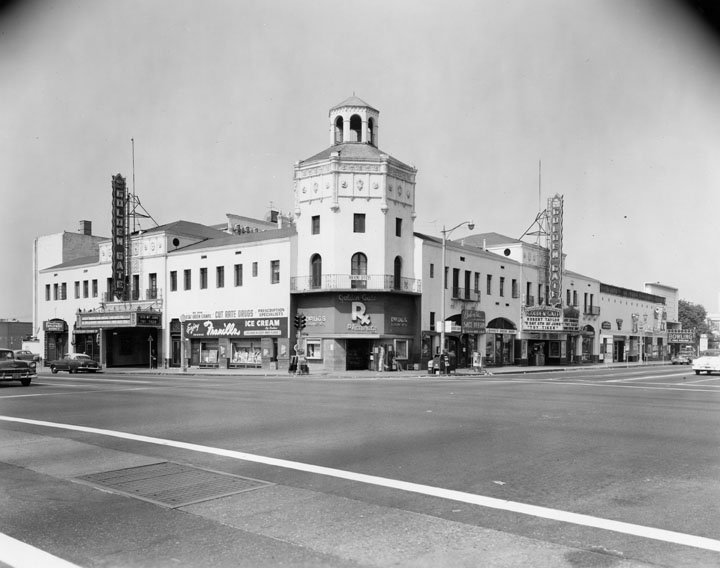 THE GOLDEN GATE THEATER
5176 Whittier Blvd. & Atlantic Avenue
East Los Angeles, CA.
Oh, what a wonderful place it was! Growing up, I had inherited my Dad's passion for cinema and so going to the movies was for me, a much anticipated and sublime experience. We were a movie going family and I often indulged my cinema hunger by visiting all of my neighborhood theaters as often as I could. Among those cherished trips, my visits to the Golden Gate Theater stand out as the most treasured. The sheer joy of going to that temple of flickering images began as you stepped from the sidewalk….
 
After buying your ticket at the delicately ornate domed ticket booth, you were treated to the "red carpet" softly under your feet as you strode through the enclosed arched gallery promenade, fine little shops on either side of you. When you reached the open courtyard you were always greeted with splashy billboard sized posters of coming movie attractions, all framed by the Spanish colonial Churrigueresque style carvings adorning the handsome two-story walls and flower wreathed balconies. Entering the lobby you'd pass by the giant clam shell concession stand before slipping into the dim, velvety coolness of the theater itself. Instantly you'd be led by mysterious ushers in dark garb wielding guiding beams of light towards your seats for the night's show. You'd bask in the soft glow of the majestic proscenium and soon the screen came alive with color and light. Suddenly you were floating somewhere in Hollywood's celluloid dream world.
My personal list of cinematic memories born at the Golden Gate Theater include:
PLANET OF THE APES
THE WILD BUNCH
BONNIE & CLYDE
M*A*S*H
BARBARELLA
BULLIT
GOLDFINGER
FANTASTIC VOYAGE
And so many more………
Walking home afterwards, I'd relive images of drama, action and suspense within my young, impressionable head as I'd head west along my sidewalks. I knew every crack and every stain of that concrete path that took me home. On those warm, noisy nights, Whittier Boulevard always seemed to vibrate with color and sound and to live by a heartbeat that pulsed with the same blood as my own. As that kid, in those days, I never realized that Home was actually all around me. Those streets, those people, those cars, those storefronts so familiar, like old familiar friends. And, oh, those wonderful old theaters! They remind me of who I was, and who I would forever be.
Opened in 1927, the original design called for the corner to include Businesses, Multiple Dwellings, Professional, Specialty Stores, and Theater. A news clipping from that era describes a nefarious scenario involving a quaintly named suspect. "Mr. Walter H. Tinklepaugh was named yesterday in a complaint charging robbery of the Golden Gate theater at Whittier and Atlantic Boulevards. Mr. Tinklepaugh was identified by Helen Weddle, cashier, as the man who robbed her on September 3 and 11th inst., of $102 and $23, respectively".
The main exterior structure was badly damaged in the Whittier Earthquake of 1987 and was razed. Preservation efforts managed to save the structure housing the movie theater itself where it remains to this day with an uncertain fate. The building was added to the National Registry of Historic Places in 1982. These are some images from a recent visit to my old friend; The Golden Gate Theater.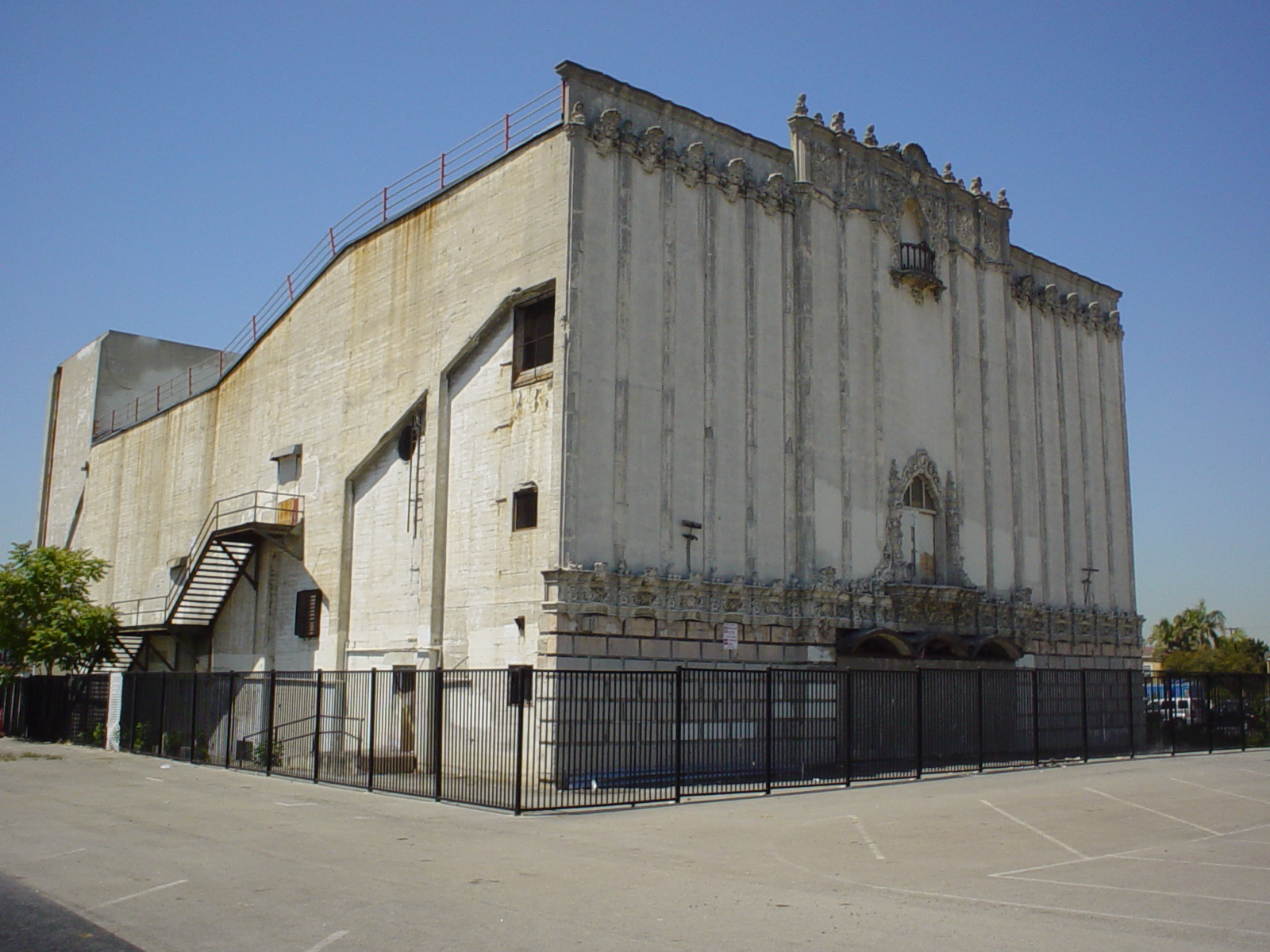 Next in this series: The Center Theater, The Boulevard Theater, The Alameda Theater, The Garmar Theater, Floral Drive-In, Pico Rivera Fiesta 4  Drive-In