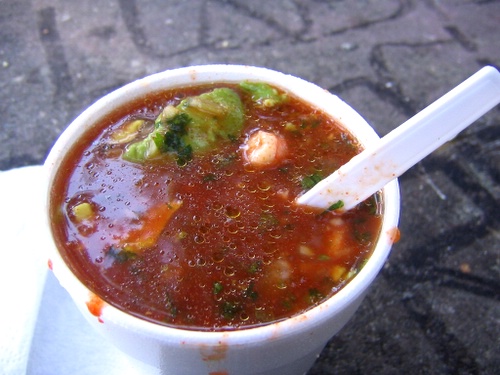 I'd like to thank LAEastside.com for allowing me to be their first "guest" poster, since as a Veggie-American I didn't want to write this under my own name; my lapse in personal ethics weighs on me enough without the added glares and grumbles from my compatriots. But let me introduce you to the Big Blue Truck that tends to be the cause of this occasional failure in judgment; say hello to El Mar Azul!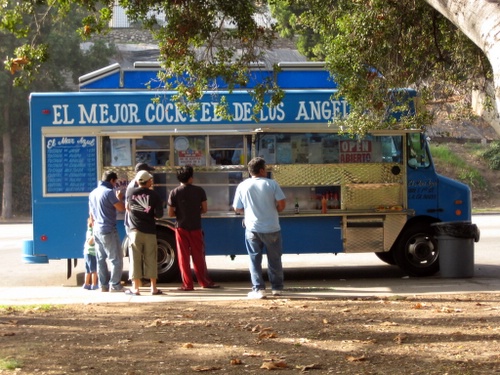 No doubt most people in Northeast LA have seen this blue truck that usually parks by Sycamore Park on Figueroa, it's pretty hard to miss. Due to its popularity a few other trucks have started parking nearby, but the crowds still wait for this one. If you happen to see a small crowd like this waiting to order make sure you stop and join, as the line can get really, really long.
The man with the magic touch. Once you place your order for the $5 Coctel de Camaron, make sure to watch how he puts it all together: he gets into a groove and kinda dances through every step of the process. Of course, you need to order it con todo, including the chile.
Looky here, a signed certificate congratulating this truck for its service to the community. And to think, someone can now enforce the anti-taco truck law and this place would quickly be out of business.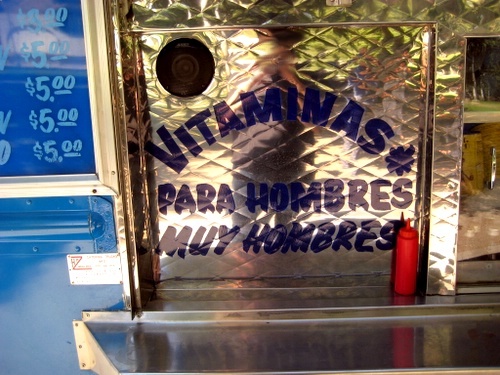 "Vitaminas para hombres, muy hombres." That persistent myth will never die.
Oh boy. The mixture of tomato juice, limes, cilantro, cebolla, avocado chunks, and a good shot of hot chile sauce makes this concoction a tempting midday meal. They serve cocteles, tostadas and nothing else. They claim they have the best coctel in all of Los Angeles; I believe them.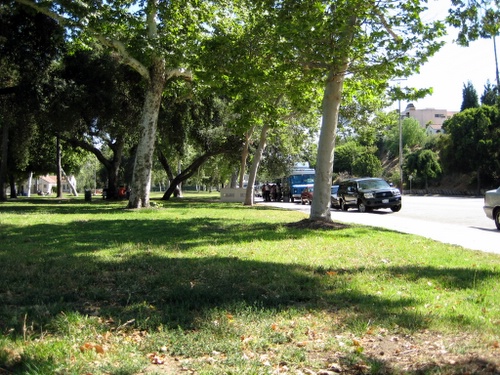 And you get to sit at a nice park while you enjoy your meal! What else do you have to do this weekend?
El Mar Azul
4702 N Figueroa St
Highland Park, CA 90042