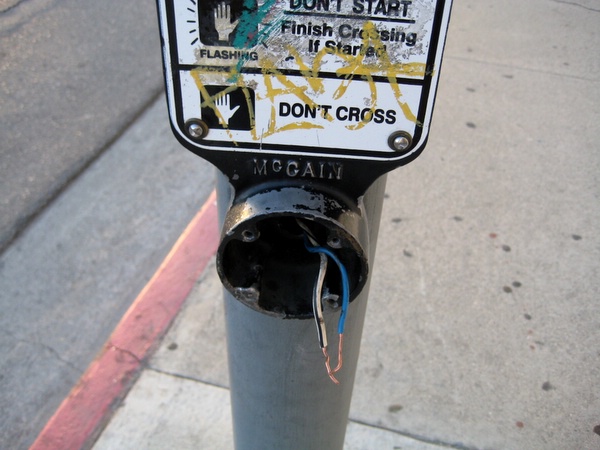 What is this?
a.) A broken cross walk button, yet another example of the lousy services certain parts of the city receive?
b.) The creativity of people that learn to make do, shown here by making the wires available to the approaching pedestrian?
c.) Dude, that's just some broken stuff, wtf?
d.) All of the above.
Just as there is multiple ways this picture can be described, our understanding of Los Angeles is also shaped by the subjectivity of the person doing the interpreting. But you all know that. (For the record, this improvised 'button' does work.)