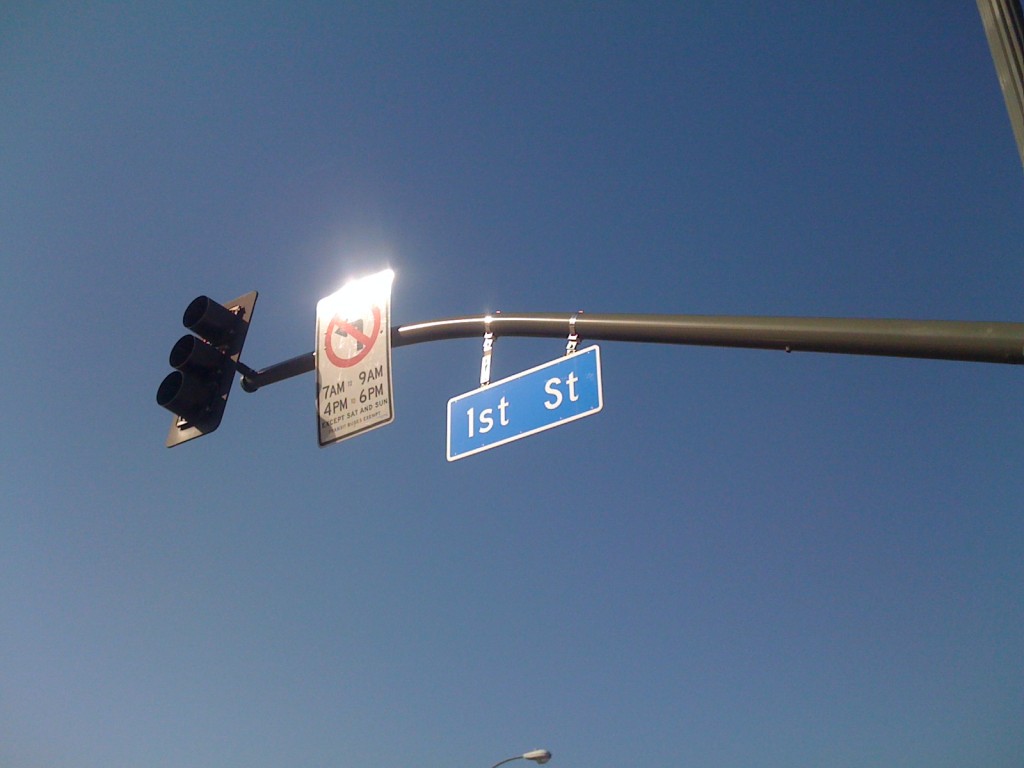 Part of me feels bad that I didn't do this post the first day I noticed these new traffic signs last year. A bigger part of me could care less about people getting tickets for not paying attention to road signs. Now, another part of me started feeling like ok, maybe I should say something about the new "no left/right turn" during rush hour signs. And now another part of me is hungry, there's just no winning.   
On an almost daily basis, the Hollenbeck Police department likes to send out bike cops to the corner of Soto and 1st. street during rush hour, which is 7 to 9 a.m. and 4 to 6 p.m. to remind people that they can't make left and right turns during that designated time. Turns out this is a pretty fucking expensive reminder because my friend got a ticket for making the illegal turn, party because I told her, "there's no cops around, just take it." And well to be honest, if you take driving advice from me and you get in trouble, well then you had it coming because I don't even know how to drive.
She end up paying a hundred some bucks and going to traffic school, I still feel bad about it. So, to make myself feel better, I'm letting you all know, be mindful of the new signs and don't make those illegal turns. I always see the bike cops pulling cars over, sometimes having three at a time. All lined up and ready to be ticketed. Considering the way things are these days, most peeps don't have the extra cash to go pay of some stupid parking ticket. So trucha out there and be mindful of bike riders too. I'm tired of people honking at me to get off the road. Chinga tu madre cabrones !!!