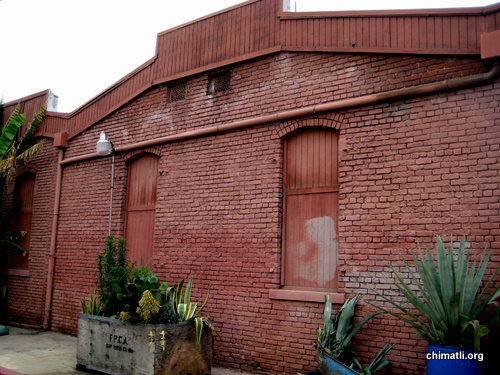 Last year Edith did a fun series of posts where you were asked to guess where a photo was taken. I'm going to revive the idea and have you guess where the location of one of my favorite buildings – almost on the Eastside – might be. (You just got a big hint!)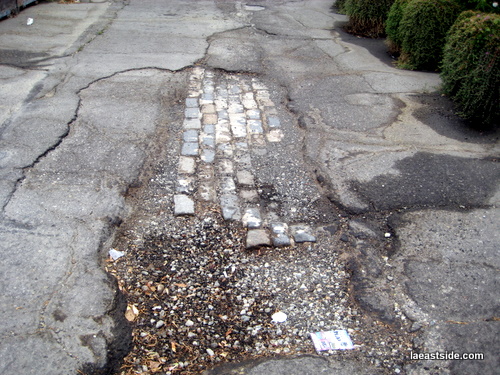 In case you can't figure it out, this photo is another clue. I love how the old road is peeking through this nearby street.
There's no prize except the satisfaction of being so intimate with the city you can identify buildings randomly. Oh, and maybe one day an LA Eastside t-shirt.
Good luck!