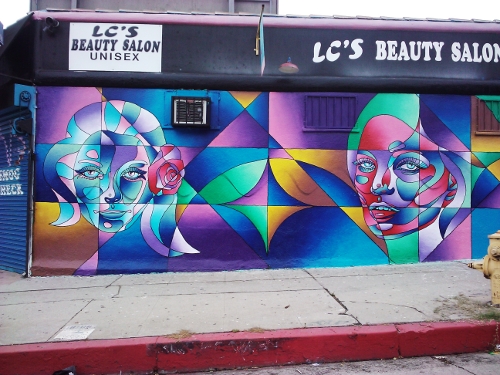 Here at this corner of Lombardy Blvd. & Alhambra Rd. in El Sereno there is a beauty salon that has a North-facing wall that seems persistently in flux. This is what I came across today.
The mural stands out in its difference to most wall art we find on the Eastside. A google map look-up provides us with an image of what the wall had previously.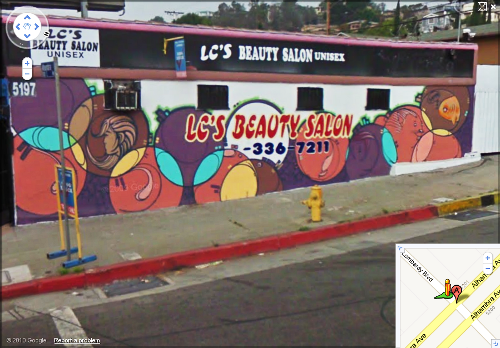 And prior to that, the wall has had other permutations which I did not have the expediency to capture. The beauty of change! Most of the other walls in this area are glum and gray. Oddly enough Alhambra Rd. is home to both industrial buildings on one side & Mexican restaurants on the other.