The Guelaguetza (from the zapotec word "guendalizaa") between the villages in Oaxaca means "mutual help" or "Shared Offering"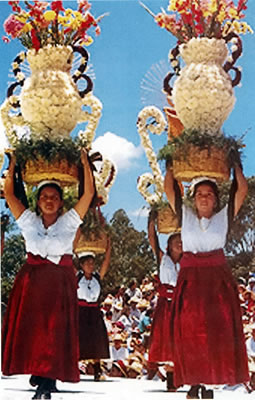 I first went to this spot last year,  my homie knew that I really liked mole, so he recommended Guelaguetza because he said the mole there was really good. I am used to more pipian style mole because it is spicier, so I wasn't sure how I would like a sweeter Oaxacan style mole. To my surprise the mole, and everything else was delicious.
More juice after the jump!
The resturant on 8th St  is very spacious, and charming, there is lots of Oaxacan decor, a bakery section with Oaxacan treats, and even a banquet area for weddings or special events. On the weekends they have lives bands playing traditional music.
I always thought the Oxacan culture was interesting just because I felt they practiced  more of our true indigenous Mexican roots.  While working at Slanguage I met this intern named Cristina, and she put me up on game with her Oaxacan traditions . She had mentioned to me that chapulines (grasshoppers) were so good, I was hesitant, but I told her one day I would try them.
This time when I went to Guelaguetza I wanted to try something different. They start you  off with chips drizzled in red mole sauce topped with queso. Trust! you will find it hard not to keep munching on these.
Next was the test! " Chapulines"  I wasn't going to back out so I was ready to eat them, and they were GOOD!! They came on a plate with a few slices of limon, they hardly looked like anything, just dark and sort of moist. We squeezed limon on it and ate them on a tortilla chip, yum! It tasted to me like dry shrimp, and better.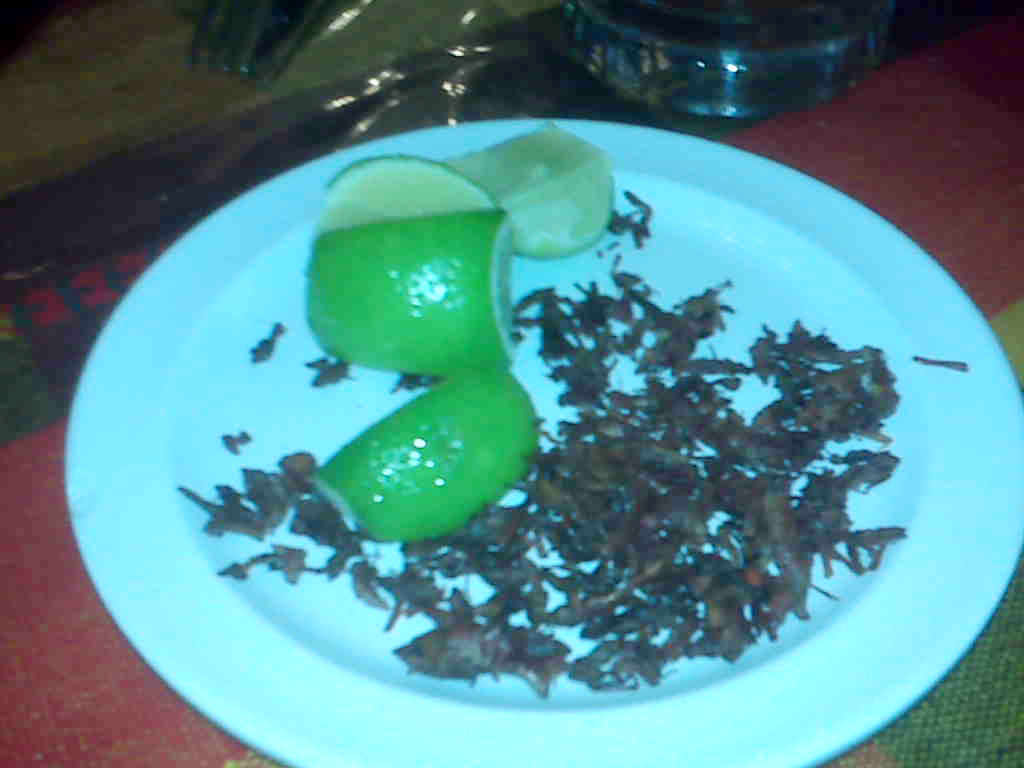 For the main dish I ordered a " Clayuda" which is a large, thin corn tortilla. Handmade and cooked on a clay cooking disc. I got a " Clayuda" with black beans, cabbage, quesillo, and chorizo on top, but there are like 10 different choices including vegetarian. The Clayudas are pretty much the size of a pizza, so its big enough to share.
The next dish is enchiladas in mole rojo, stuffed with chicken a topped with cheese, my friend added tons of onions, but that is a personal option. This is also big enough to share.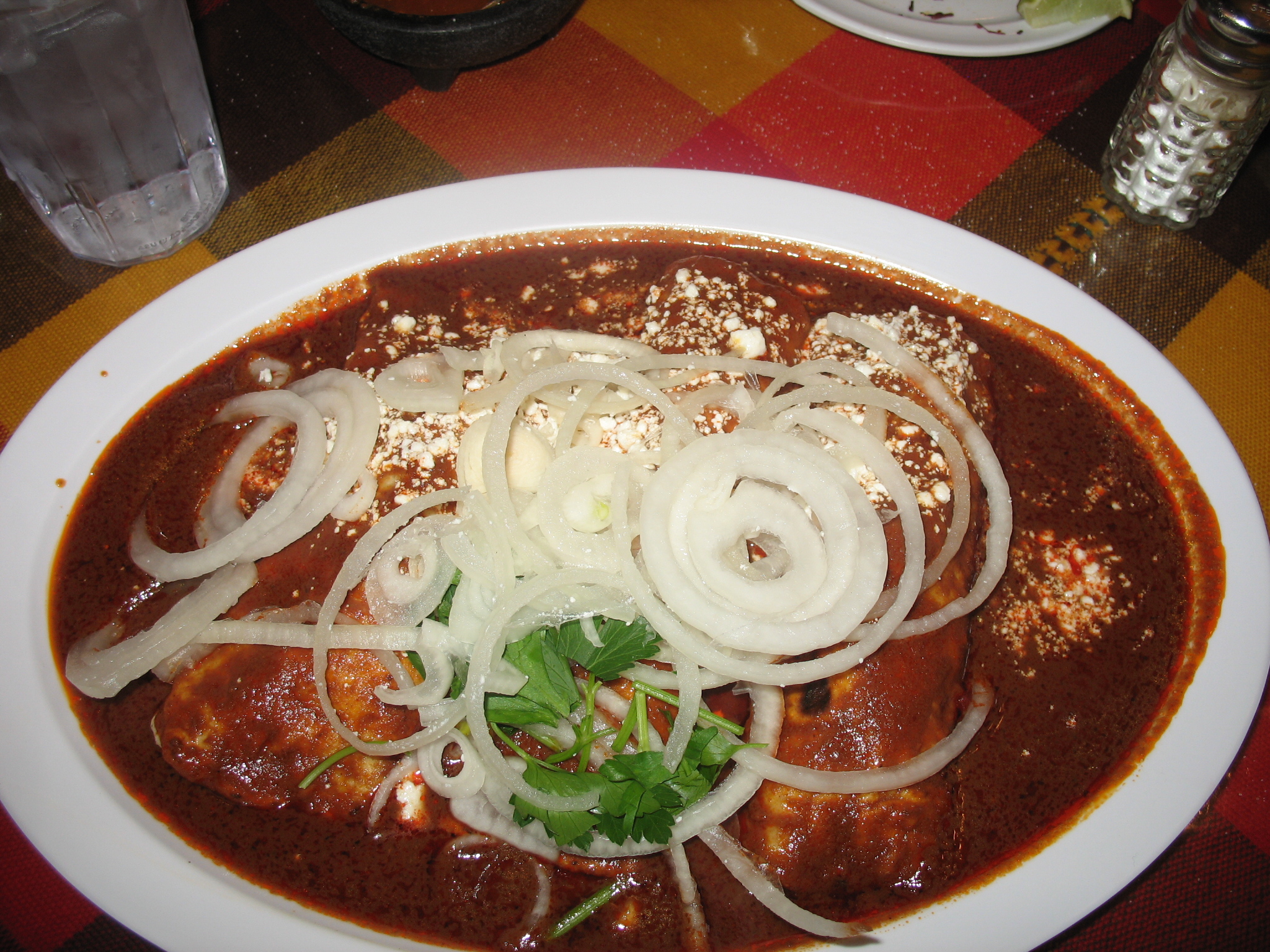 Next time I want to try is! it  looks soooo good. It is called a Tuxtepecana Mixta which is a pineapple stuffed with shrimp, octopus, and fish, sauteed onion wedges. Maybe I will treat myself for my birthday next year.
Photo via website
There is so many interesting and unique dishes that you would definitely need to go visit for yourself. Prices are medium range for more complicated dishes, but most  items  are average prices.  I highly recommend this place, viva Oaxaca!
"Mi Querida Oaxaca" Blog post by Cristina Velasquez
Follow them on Facebook here
Locations:
3337 1/2Â  W 8th St
Los Angeles, CA 90005
(213) 427-0601
————————–
3014 W Olympic Blvd
Los Angeles, CA 90006
(213) 427-0608
————————-
Plaza Mexico
11215 Long Beach Blvd # 1010
Lynwood, CA 90262
(310) 884-9234
————————
The restaurant in HP has a new concept, focusing more on Cemitas y Clayudas, same owner different twist, check them on Facebook here
2560 E. Gage Ave
Huntington Park, CA 90255
(323) 277-9899
Buen Provecho,
Dona Junta