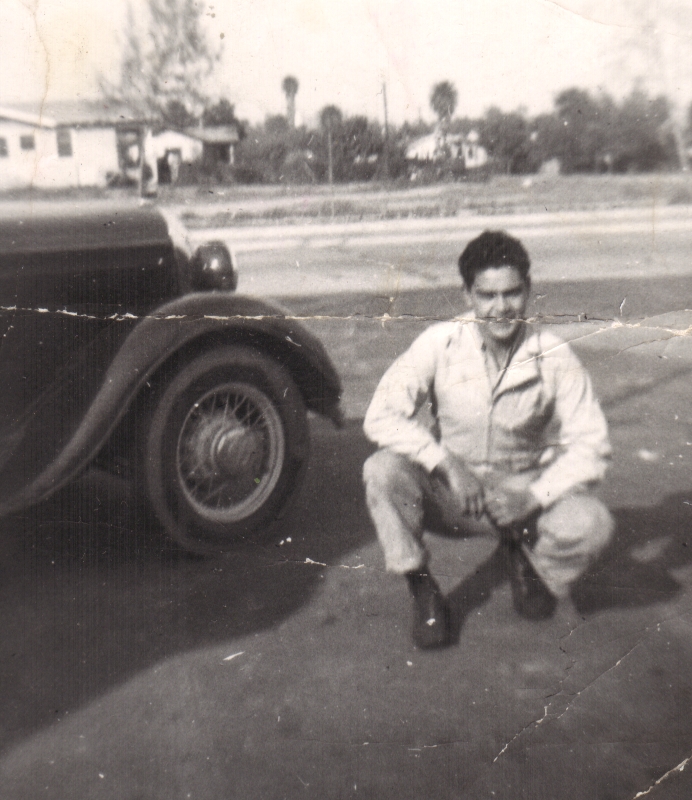 My uncle ray was a true veterano, a varrio legend. He escaped the oppressive climate that mexican indians endured in New Mexico in the 1930's, as a young boy literally clinging to my grandma's back. My abuela was his older sis, and she has  many a tale involving him being a baby tied to her back as they worked the fields in Nueva Mexico, then the central valle, then around the LA area.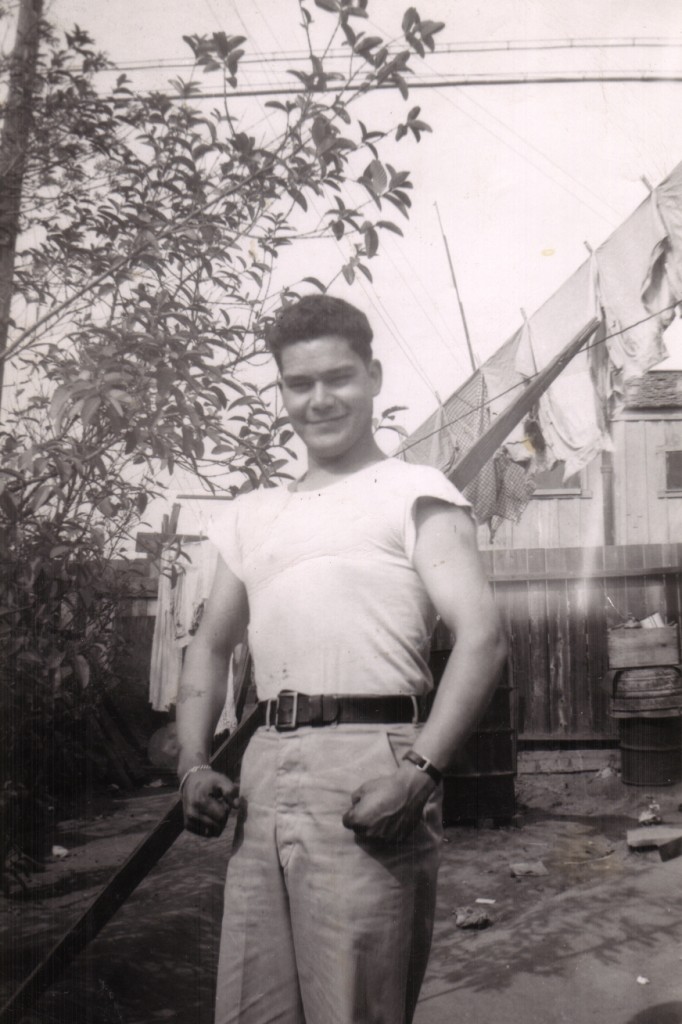 My abuela's familia first moved to Watts, the landing pad for many a migrants at the time, eventually ending up in the old southeast corner of the "flats" in Boyle heights, the are now south of the 5 freeway around the Estrada Courts projects.  That is the community my uncle ray grew up in, under the shadow of my tios miguel and joaquin (traviesos who founded VNE). They called him "ramrod" because he didnt drink and his vices were much less wild than his male counterparts.  According to family lore, the varrio nuevo estrada gang began as local teenagers policing the neighborhood. During the time of severe segregation, the local police would do nothing when the white hobos would rob mexican schoolkids walking home, so their older brothers banded together to scrap with them, walking kids home from school.  that group became a social club, and then pachucos, and then a full on street gang. My uncle  had an old VNE tat on his forearm, covered with a "mom" he got during the war (or around then). He left the barrio to serve in WW2, came back a decorated veterano who stormed normandie, and lived on estrada street until his recent death.
He was an instrumental community leader, rode in the east la veterans car in parades, and was a well known mariachi operating around resurrection church, the church of my family. I have many a fond memory playing in that church, or walking up Lorena to the peanut store, or running around the projects on hunter street, or the pharmacia my grandma still goes to at the corner. Both my grandparents are in the next pic, abuelo 3rd from the right looking all firme. He was also a veterano, when we buried my uncle ray his medals sat in my grandma's dining room next to my abuelo's, 4 purple hearts between the two of them!
This pic is in front of the old resurrection church on lorena. I always was under the impression that this church is now abutting the 5 freeway at lorena, but others say that oscar de la hoya's new school sits on it. Id like to think the former for preservation's sake. Supposedly some shite is goin down during this pic, according to family, but I wont delve into that.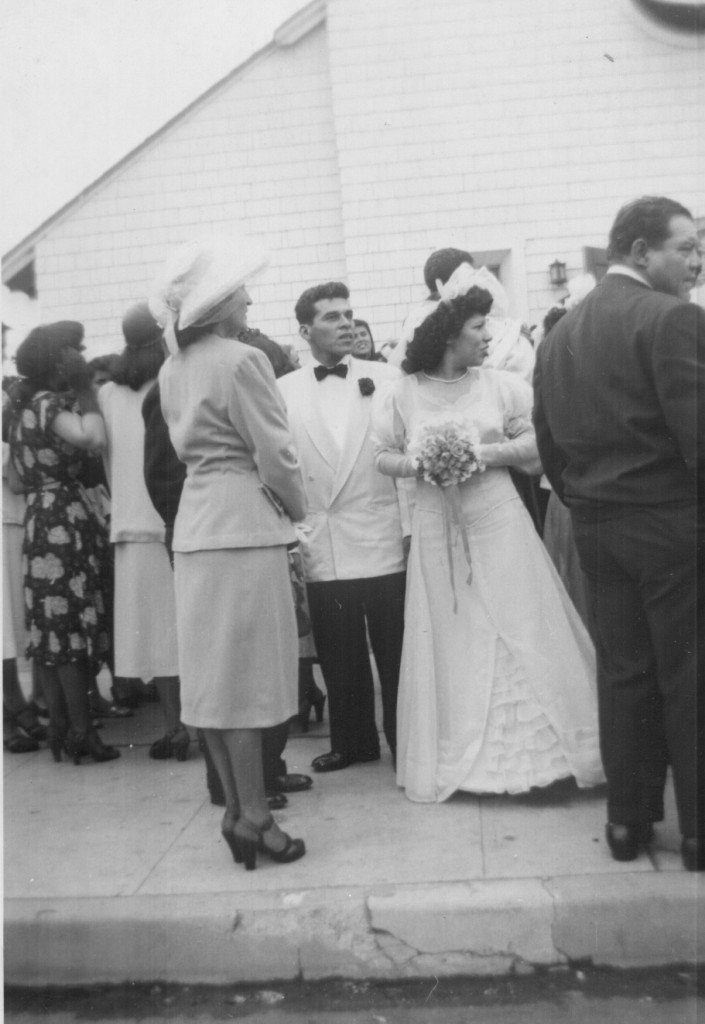 There also supposedly is some old 1980s documentary made by eddie olmos about eastlos mariachis that features my tio, he was an eastside superstar, getting hit up by fans everywhere we went. from the sears to el borrklyn to atlantic square and back, that was my universe! Either way, he loved his music, and passed it one to countless others, including members of my own family, I guess the creativity runs in the veins.
.
I love you uncle ray, my eldest son esai has the same head and long tall features you had. He looks like a carbon copy of you from the back of the head, with the high ears and long neck, it will always remind me of how great you are. as if that is needed! Even when you got old and forgot things, you knew who I was and called my son "curly top". You were one of the toughest, kindest most admirable men I ever know.
RIP Ramon Ramirez, a true eastside legend!