It's that time of year again. One way or another we all end up shopping for ourselves or for others. There's no denying it. So why not spend your feria in your local communities and support local. Buy some great home made jewelry that is ONE OF A KIND, art, clothes and even light switches. I gave one to Aldesmadre last year :-)Â There's IMIX in Eagle Rock, which Chimatli wrote about and Nahui Ohlin in Echo Park tambien, but there's also a few sales that are popping up. So buy local and support artist who do their thing and if you see something nice, don't think twice about getting it because chances are you'll never see it again. A mistake I won't make again. And remember, if you know of something going on, put it up on the comments. Happy HoliDAZE !!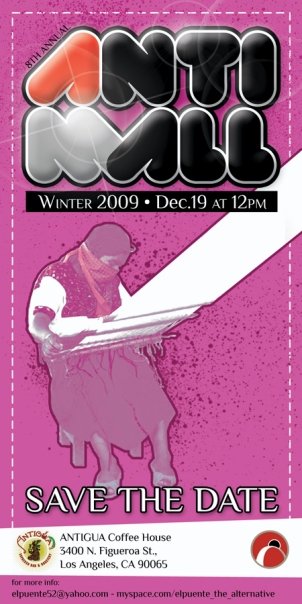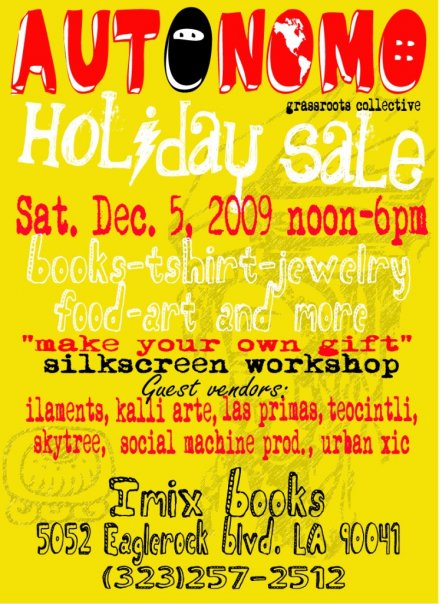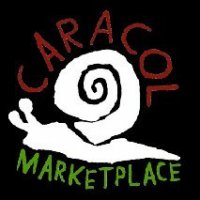 CARACOL MARKETPLACE . end of fall gathering
SUNDAY DECEMBER 6TH 2009 Noon – 5 p.m.
ART . JEWELRY . PLANTS . HERBAL REMEDIES . NATURAL BODY . CARE . CLOTHES . BOOKS . CARDS CANDLES and more
..::music by::..
Dj Sol . Reyes
featured artists and artisans.mama honeybee.liliflor art.araceli silva.just breathe healing.yerberia mayahuel.arte amuki ilaments.kalli arte.javier orozco.emilia garcia.los switcheros.cihuatl poxteca.arte moni.sunshine.urbanxic.com.balam creations.zan loves e.l.a.Tropico de Nopal artists
TROPICO DE NOPAL
gallery-art space
1665 Beverly Blvd.
Los Angeles, CA 90026
213 4818112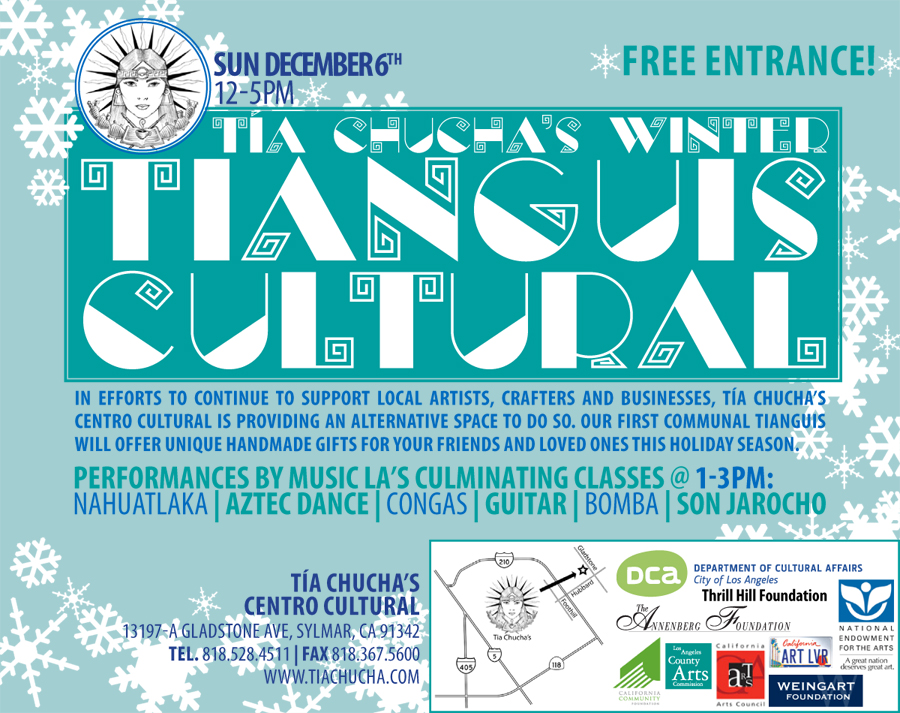 In efforts to continue to support local artists, crafters and businesses, Tía Chucha's Centro Cultural & Bookstore will provide an alternative space to do so. This holiday season, our first communal tianguis will offer unique handmade gifts for your friends and loved ones!
1-3pm; Â Performances by Music LA's culminating classes:
Aztec Dance
Nahuatlaka
Guitar
Bomba
Son Jarocho
Congas
Interested in vending?
Contact us at info@tiachucha.com or call 818.528.4511