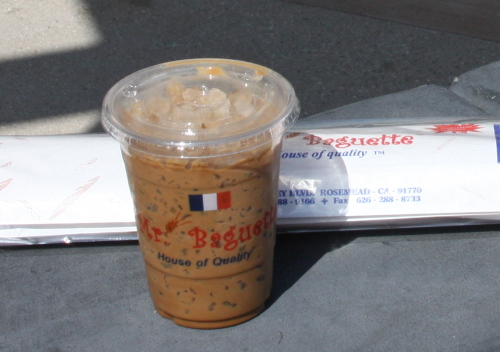 The proper term for this iced coffee is ca phe sua. I know everyone has their favorite spot for Vietnamese ca phe sua. What makes Mr. Baguette's iced coffee so amazing is it is made with espresso and not just regular brewed coffee. Brewed coffee often gets watered down in the process of getting iced and loses a lot of body and flavor, not Mr. Baguette's version. This iced coffee is thick, intense and not too sweet. I can only manage a few sips, otherwise I'm bouncing off the wall and my mouth never shuts up. You have been warned!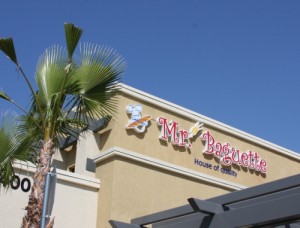 Mr Baguette
400 S. Atlantic Blvd. #288,
Monterey Park, CA 91754
Tel: (626) 282-9966
I've been to all three locations and each are equally good. The Monterey Park location is closest to the Eastside and always seems to be playing one of my all-time favorite artists Serge Gainsbourg whenever I go in. Veggie ham sandwich, iced coffee and chanson, what more can you ask for?
Of course this is a purely subjective pronouncement, I've done no recent taste testings or anything of the sort. I was once a barista for Peet's Coffee & Tea so I kinda know my coffee.