I have loved Japanese culture ever since my mind was warped by The G-Force, Astro Boy, Dragon Ball Z, Pokemon and of course The Power Rangers..… Laugh it up all you want….Ok so that childhood love kept growing and I love Japanese food, except sushi. Don't know why, just don't ok. Anyway, Japanese is delicious and I love that it's so close to home. I use to go to Little Tokyo, but then me puse las pilas and I remembered about Otomi.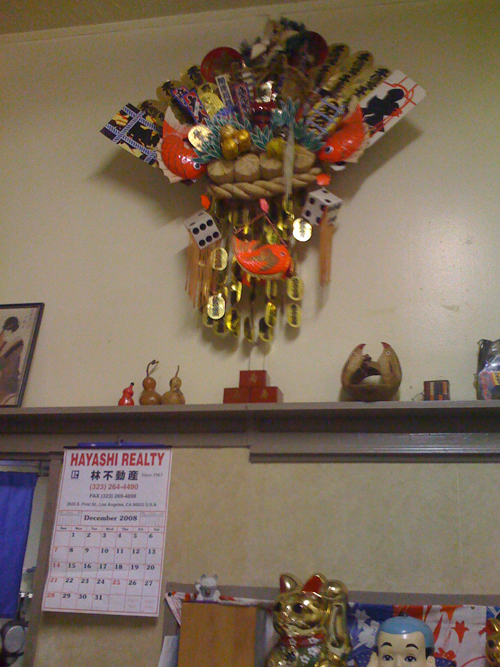 The place has been around for more than 50 years and has gone through 3 owners, according to the L.A. Times piece. But what about the food you ask ? Esta sabrosa. They have a variety of dishes and bento boxes, noodles and of course sushi plates.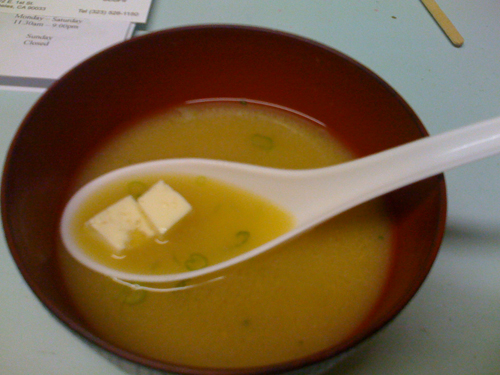 I brought a friend along because I don't like eating alone and we got things started off right with some great miso soup. I always love getting miso because of it's great taste and the tofu chunks mmm…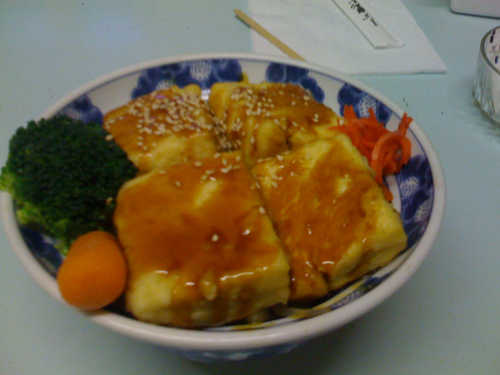 Sticking to the tofu, I ordered a tofu bowl because I know some readers and fellow bloggers have no love for meat. The four huge squares were deep fried and man were they good. Nice and crispy on the outside and not gooey on the inside. Nice. The sauce that came with it gave the tofu, the rice and vegetables a nice added kick that wasn't too sweet, but just right. Since it's a bowl I pace myself eating a little bit of everything, but as I was filling up, there was still food left in the bowl. Always a good sign. I did the chop sticks for a while, but half way through I got a fork, a la chingada con los pinche palitos. 
My friend got a Beef Teriyaki plate that comes with a side of rice and salad. I picked at his plate a few times, to his dismay and the beef was good. The seeds and sauce add a nice taste that goes superb with the salad.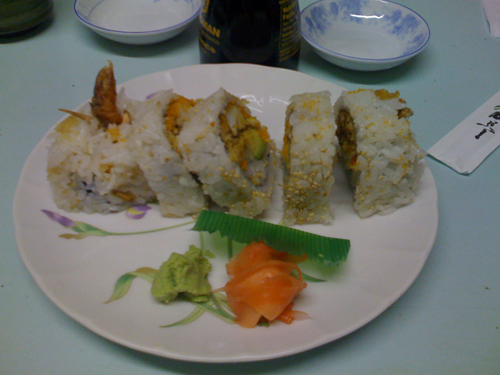 My friend is a greedy bastard (I say that with love of course) and he has eyes bigger than his mouth. That's why he ordered a Spider Roll. They have nice selection that include california rolls, salmon roll, rainbow and dragon rolls. Again, I'm not one for sushi so yeah… try it for yourself.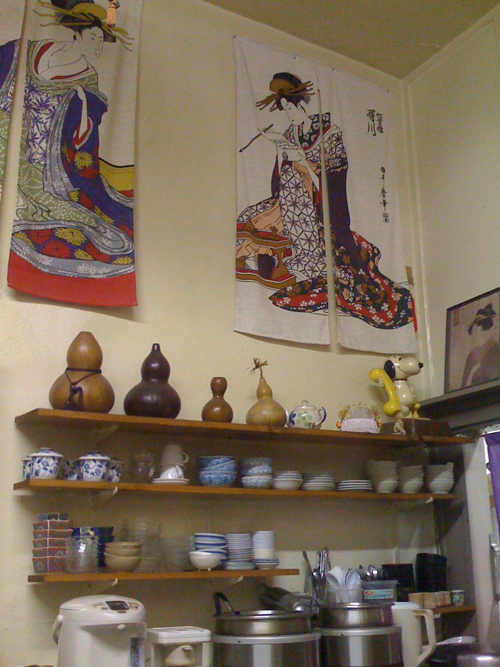 The place is super small and there are only a few tables and a counter, which you won't notice because you'll be too into your food. It's really intimate and the decor all over the walls looks like it's been there for 50 years.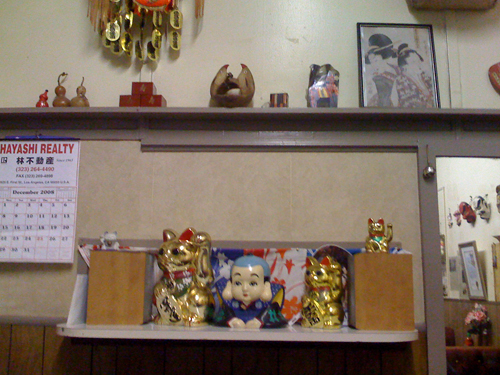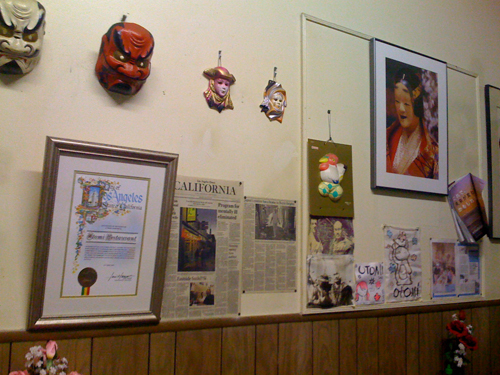 Otomi is definitely worth checking out because for me, it's way closer than going to little tokyo, but the prices are about the same. Dishes go from  $7 to $12 so it's not a place you can go to everyday. It located at 2506 1/2 E. 1st. Street  (323) 526.1150