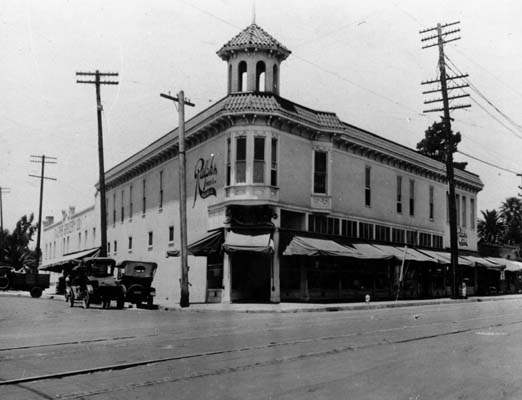 Ralph's Market, Five Points-Lincoln Heights circa 1920's

From the Los Angeles Times, September 16, 1919:
STATION RENAMED

Old East Side Police Quarters Now "Lincoln Heights"

The name of the East Side Police Station is to become a matter of ancient history. Henceforth this place is to be known on all official records as the Lincoln Heights Police Station. The Police Commission yesterday complied with the request of improvement associations in Lincoln Heights and officially changed the name.
In 1917 a section of East Los Angeles was renamed "Lincoln Heights." As endearing as the new name was to become, it was still common for residents to refer to their neighborhood as "The East Side." To this day, when older Angelenos talk about the Lincoln Heights, they'll often say "You know, The Eastside."