I need some help. The man in the picture below is a complete mystery to me. He may look like an ordinary man riding his bicycle, but he's not. I have come across this man before and I haven't been able to get a clear picture of him, till now. Even though he's missing half his arm and leg, you can get a good view of the man who rides around yelling and performing acrobatics/dancing on his bicycle.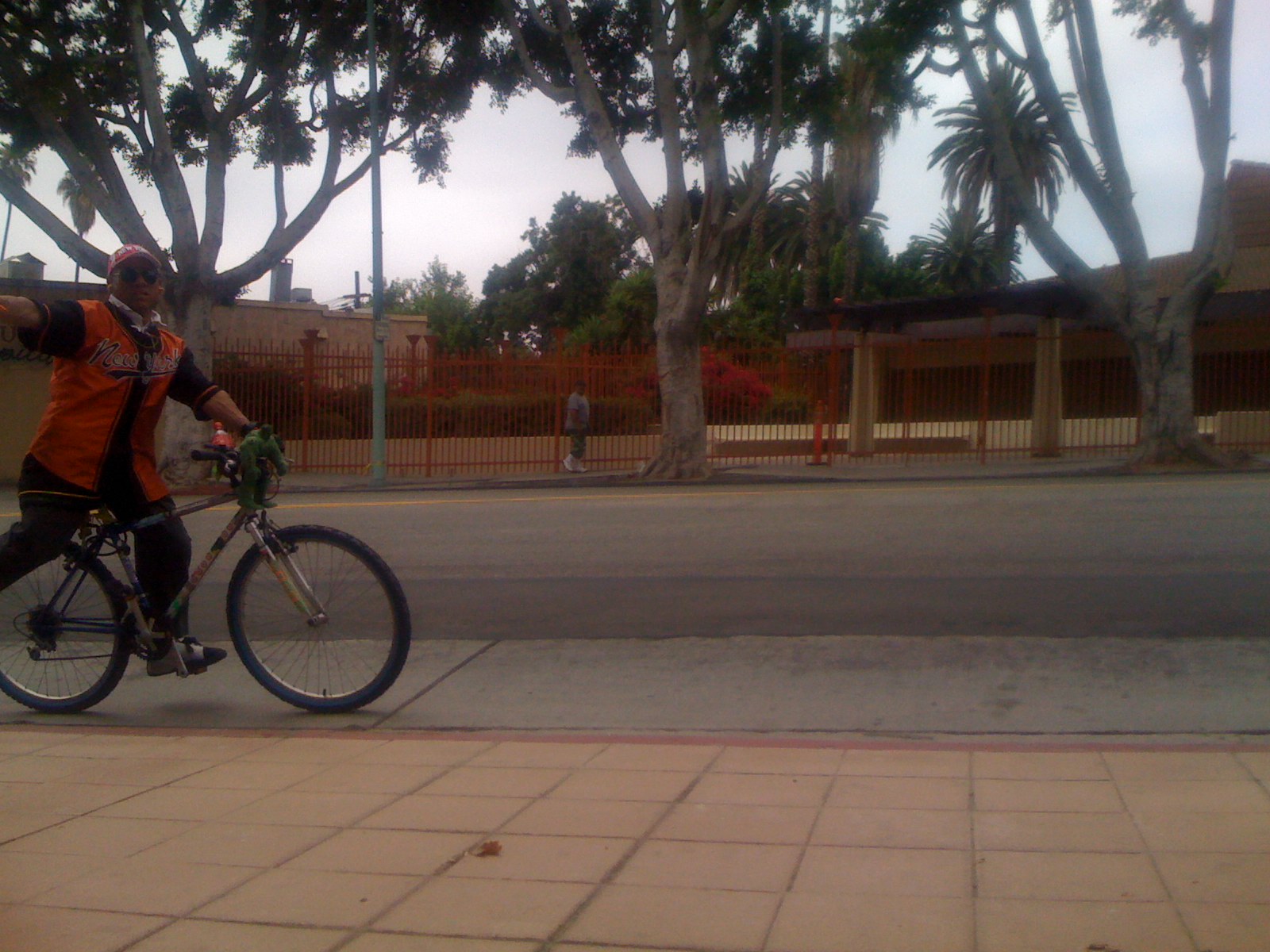 On this particular morning he yelled out something to the affect of "Obama y tu mama." Not his exact words but the gist of it none the less. I find it rather interesting that when I see him riding his bike, he yells random things loudly. At the same time he rides his bike on one leg, salutes, spins around and does other weird things that you have to see to believe or make sense of. My first impression is that maybe this man is a few frijoles short of a pot, but I have been on the same bus with him. I remember I was on my way home coming from Downtown. He was waiting for the bus just like any other person. He had a regular conversation with another person about Las Chivas. He put his bike on the bus rack and carried on like any other regular person. That lead me to think that maybe he only does those kind things when he's on his bicycle. I'm waiting to run into him again at a bus stop again or at a store to strike up a conversation with this interesting man. If you have seen this man or know him please clarify if you can as to why he performs and yells on his bicycle the way he does. There's nothing wrong with it, he doesn't do or say anything vulgar, that I'm aware of, I would just like to know why he does it. It's one of things that you just question and wonder.
Off he goes into the distance yelling and prancing away. Until we meet again dancing man.