I came to the sad realization today that I don't have any big plans for the summer, or at least none worthy of going on a list. But after finding this note above, apparently written by a dreamy-eyed teenage girl, I think I might jot down a few things of my own to do in the weeks ahead. Click over to see the exciting conclusion to this found note!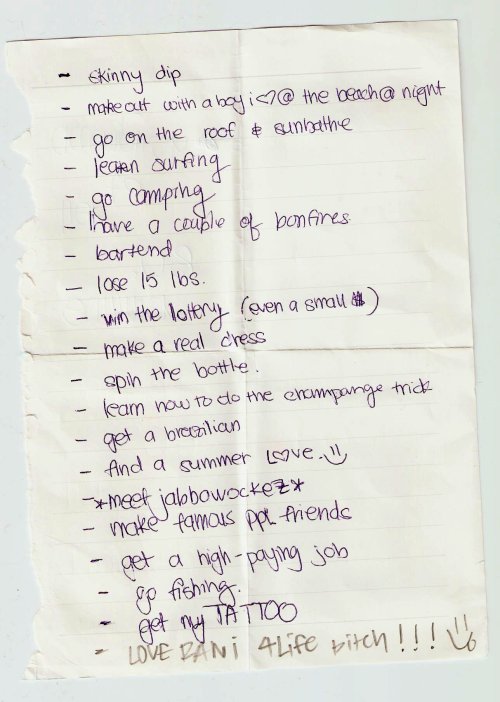 (Click on pic for a larger version.)
Umm, I think I'll pass on the brazilian this year, and I've already made my own dress. Otherwise, it's almost as if she knows me, you know? What are you all doing this Summer?