I don't live on the Eastside, neither the actual Eastside nor the area confused transplants mis-label as the Eastside.
I'm squarely on the Westside. I've lived here for the last 10 years while going to school and working at UCLA. I've never even lived on the Eastside. I grew up east of East LA in an unincorporated town of the San Gabriel Valley, Hacienda Heights.
Like a lot of LA-area Latinos, I have close ties to Boyle Heights and Lincoln Heights despite never having lived in the area.
When my maternal grandfather, José, first came to work to LA in the 1940s, he lived in Lincoln Heights. José took the street cars to work to orchards in the valley and would watch movies at the theaters on Broadway. Several years later, he'd bring the rest of the family north. First, they'd leave Zacatecas for Tijuana. Then when everyone got their papers in order they migrated from Tijuana to LA. The first home they lived in was in Lincoln Heights. José worked as a gardener, my grandma Antonia helped.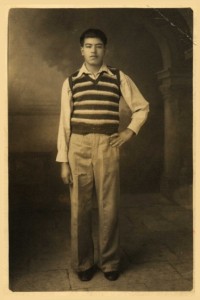 When my paternal grandfather, Bartolo, left Guanajuato, he went to work in South Texas as a ranch hand. At first, he was there as a bracero, but later the rest of the family — a wife and six children — joined him.
In the early '60s, Bartolo packed the family and their belongings up in his brother-in-law's station wagon. The family lived up north in Stockton before coming to LA. They settled in Boyle Heights. Bartolo worked in South Gate in heavy industry. My grandmother, Juana, worked as a seamstress. They supplemented their income with Bartolo's informal sobador business.
My parents grew up in East LA. They did all their schooling in the area.
Mom graduated from Roosevelt, dad from Garfield. They met while involved in the vibrant youth group at Assumption Church. They got married there. I was baptized there as were the rest of my siblings.
But they didn't stick around East LA for too long. They'd been married a little more than a year when they bought a home 20 minutes east in Hacienda Heights. I asked my parents recently why they decided to move out of East LA despite the fact that all of their friends and most of their family members still lived in the area. My mom explained that they started looking at homes in the area when they'd go shopping at the Puente Hills Mall. Hmm. They moved for the shopping? Well, the schools too.
Mom would takes us on the RTD to spend afternoons at our grandparents' house. Every Sunday was spent visiting Grandpa Bartolo and Grandma Juana. By the time I was six years old, I was able to provide directions to East LA for a family friend.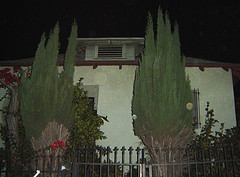 By the late 1980s, José and Antonia had sold their home on Blanchard and Evergreen near El Tepeyac and Assumption Church. Most of my parents' siblings moved out of East LA, either to the San Gabriel Valley or to the Inland Empire. My grandparents Bartolo and Juana lived in their home at Hicks and Cesar Chavez/Brooklyn until they passed away in 1996 and 2000, respectively.
I still have family members in East LA. I stop to visit them on the long, traffic-filled trip from Palms to Hacienda Heights sometimes. East LA is in the middle, at the heart of my LA.
My family's ties to the Eastside have slowly eroded with the passage of time, but they're never going away. My grandparents Bartolo and Juana are buried at Calvary Cemetery. Many other family members have purchased plots in Monterey Park (close enough) at Resurrection Cemetery.
Que ironía.