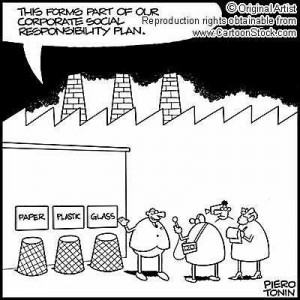 I have recently spent about a month working for a client in Compton. And as this month has progressed it has become more and more difficult for me to breathe during the week days.
It disappears when I get home.
After a three day weekend taking a break and coming back home this evening and feeling horrible I decided to do some research in regards to the pollution around Compton.
Now Compton has had a reputation in recent years of being dangerous. My time there hasn't been dangerous. The section around LA is a little shady (because the City of LA does a fabulous job of making sure the working class and neighborhoods of color have as hard of a enough time as possible making anything better,) but when you get to downtown Compton it's fine. I pass by well kept lawns, kids riding their bikes, older ladies telling me hi. Compton is a city that seems very proactive in taking control of its image back.
Bus stops have matching trash cans, graffiti is promptly cleaned, some great development of mixed used housing going up along Compton's Blue Line Station.
But when I got home last Friday and couldn't breathe I thought about my many odd breathless times in Compton and I thought something has got to be wrong. I thought it was me, but today on my journey I took a look. I went on the 51, the 53 and walked the streets.
I saw lots of industry in Compton and what I found  with my research scared me. It scared me more than the phantom boogie gangster man lurking supposedly in every corner.
Compton seems to be the magnet for every cancer causing air polluting industry in LA County. And Compton is not that big. I'm surprised that everyone in Compton isn't dying from asthma or cancer.
Compton is home to:
(What pounds of pollution in easy to read format to those who are not eco-junkies)
Dameron Alloy Foundries Inc-4,344.71 pounds of pollution per year from eight different pollutants which includes nickel and nickel compounds (causes chronic bronchitis lung and sinus cancer) chromium and chromium compounds (cause liver and kidney damage)
Foamex LP– 40,395.12 pounds of pollution per year from 15 different pollutants. which includes diisocyanates (cause repository damage and asthma and potentially cancerous)
Owens Corning -360,612.11 pounds of pollution of pollution from seven different pollutants which includes polycyclic aromatic compounds (causes urinary and lung cancer) copper and copper compounds (causes liver and kidney damage)
There is also Century Plastics, Advanced Energy Sources (9,425 pounds of pollution per year from six different pollutants), Artesia Manufacturing Company (10,000 pounds per year from seven different pollutants), Brea Canon Oil Company-Albert (25,000 pounds per year from four different pollutants), JBI Manufactures (industrial furniture), Butcher Co (manufactures polishes and other sanitation goods) Merit Abrasive Products (manufacturers abrasive products for cleaning), Morrel Electro Plating (performs electroplating, plating, polishing, anodizing, and coloring.)
The list goes on and on. This doesn't even include the places near Compton like Paramount that has dozens of companies or the big daddy of all polluters the Exxon Oil Refinery in Torrance which was just made to pay a six million dollar fine for polluting the air around the southern section of LA County.
I'm confused as to how and why does it seem like so many cancer causing and asthma inducing company are in a city that is only 10.2 square miles.
People always like to call neighborhoods that are filled with working class people of color dirty, but it seems to me the biggest dirt bags and murderers of the planet tend to wear three piece suits and live on the "better" side of town.
Maybe before anyone comes and tells us to pick up trash they might want to work on telling their parents to check in their stock portfolio and check to see how clean it is.
It's kind of funny that the same people who tell you to not focus on race or gender, because it's a "little" issue in comparison to the "big" issues is the same person that will go on and on about a little trash in a neighborhood by a little person when a big corporation up the street is killing the air and the people who breath it by spitting out hundreds and thousands of pounds of pollutants into the air.
I guess that would be called the "convenient" discussion.
Info gotten from
Planet Hazard
Ecology.Fizber
SmogStack USA Today
by Browne Molyneux